New cars were already expensive in the Netherlands anyway, and recently prices have risen rapidly to unprecedented heights. In many cases, there are also months of delivery times. Save thousands of euros and a lot of waiting time – go for an almost new demo.
A car with more than a few hundred kilometers on the clock and a registration date of yesterday is no longer formally new. But see how that works for you. If you ever bought a factory fresh car, it still felt like new after 3 to 12 months, didn't it? And inside it still smelled like you received it yesterday. In that respect, your car fared a lot better than the bunch of flowers you received…
Don't want to miss any occasion news anymore?
Sign up for our newsletter!
So what's wrong with a young used car? Little right? Unless the first owner was a chain smoker who also smoked steadily behind the wheel. And a car from someone who goes out every day with his quartet of Saint Bernard dogs is not so desirable either. But otherwise we have few objections to an occasion whose owner has said goodbye 'after three unforgettable days'.
Maximum 1 year and 10,000 km of experience

What would stop you from buying a demonstration model that is no more than a year old and has a maximum of 10,000 kilometers on the clock? Not the warranty in any case, because nowadays the car brands use terms of a minimum of two to a maximum of ten (!) years. In most respects, a young second-hand car is therefore just as attractive as a new one, and yet the purchase can save you many thousands of euros. A quick search on Marktplaats.nl yielded thousands of hits. We focused on a number of popular models and this resulted in the selection of 5 cars below.
Opel Mokka 1.2 Turbo 130 hp GS Line – save 8900 euros

The license plate of this brand new Opel Mokka was issued on January 31, 2022 and it has 8283 kilometers on the counter. It is equipped as GS Line, which can be compared to the Level 4 equipment on a brand new one. The registration number of the Mokka was issued on January 31, 2022 and it has 8283 kilometers on the counter. The black 17-inch wheels, the black roof and the red accents make the Opel Mokka look sporty from the outside and it is anything but boring on the inside. New costs a comparable Opel Mokka 35,899 euros. If you buy this very young copy for 26,999 euros instead, you will keep 8,900 euros in your pocket.
Peugeot 208 PureTech 130 GT automatic – save 7555 euros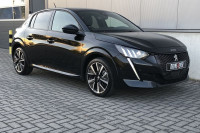 To the day, this fresh Peugeot 208 is the same age as the Opel Mokka above. However, he has driven a little less (7422 km). As a GT, the Peugeot 208 has extensive equipment and with 130 hp, the compact Frenchman is nice and smooth on the road. New, the Peugeot 208 with this powertrain and the GT equipment costs 33,650 euros. But that amount is still exclusive of metal paint (600 euros), panoramic roof (500 euros), keyless entry (350 euros) and adaptive cruise control (450 euros. All things that this second-hand copy does have on board. This brings the price advantage to 35,550 minus the asking price of 27,995 euros, or 7555 euros.
Volkswagen Polo 1.0 TSI 95 hp – save 4310 to 6510 euros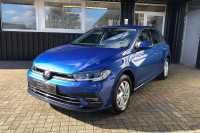 A bit of a tricky case, this hardly run-in Volkswagen Polo of 23,950 euros. It was imported and the advertiser calls it Highline. But we no longer know that version in the Netherlands. If we look at what this Volkswagen Polo has on board, we see, among other things, a digital dashboard, Palermo alloy wheels, automatic climate control, intelligent LED headlights, rear parking sensors and large-screen navigation. He does not have heated seats. This places it between the Life Business (27,740) and the Style (29,940). The Reef Blue metallic paint represents a value of 520 euros. The price advantage of this demonstration model with more than 6200 kilometers of experience is therefore between 4310 and 6510 euros. We think that is more than worth it. And oh well, it's fresh import, so the license plate will be from 2023 anyway. So the neighbors don't know any better or you have a brand new Polo in front of the door!
Volvo XC40 B4 Mild Hybrid 198 pk – save 15,545 euros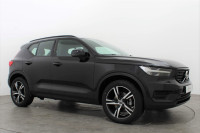 An amount of 44,950 euros for a young second-hand Volvo XC40 is a lot of money. Until you compare this copy with less than 9500 kilometers on the counter with a new one. Because if you are not yet ready for a (semi-) electric Volvo XC40, then you are dependent on the B3 version, a mild hybrid with 163 hp. This stronger XC40 B4 (198 hp) is no longer available. New, the XC40 B3 with the basic equipment (Essential) costs 50,995 euros. But if you look at the R-Line version of this used Volvo XC40, you will see 19-inch wheels, the Intellisafe safety package and extra chic upholstery. That is quite similar to the Ultimate version of the new XC40 B3. And it costs 60,495 euros. That is a difference of 15,545 euros. Katsjing!
Ford Focus Wagon 1.0 EcoBoost 125 pk ST-Line – bespaar 9195 euro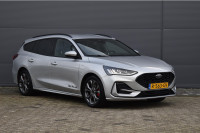 This young used Ford Focus from August 2022 has only driven 4500 kilometers. It is equipped with the sporty ST-Line package, has 125 hp and a manual six-speed gearbox. The asking price is 28,995 euros. The list of options is clear. That's only two. A very nice extra is the Winter Pack, which includes heated seats, heated steering wheel and heated windscreen. With a new one you have to pay an extra 500 euros for it. There is also the second option of 900 euros: silver-grey metallic paint. So you have to add 1400 euros to the base price of the Ford Focus Wagon ST-Line (36,790 euros). This brings it to 38,190 euros; 9195 euros more than the demo that we spotted.
Is your favorite demo not included? Find one yourself: we have already entered the year of manufacture (not older than 2022) and the mileage (maximum 10,000) for you, but of course you can also filter by your favorite make and model, the fuel and the desired price range.