The big German three – the Audi A6, BMW 5-series and Mercedes E-class – are going electric. It is striking that Mercedes chooses a different route: the Mercedes EQE, which was unveiled some time ago, has little or nothing to do with the E-class and is marketed as a separate model. We have only seen a study model of the Audi A6 E-Tron. And here's the new BMW i5, the electric version of the 5-series, driving around.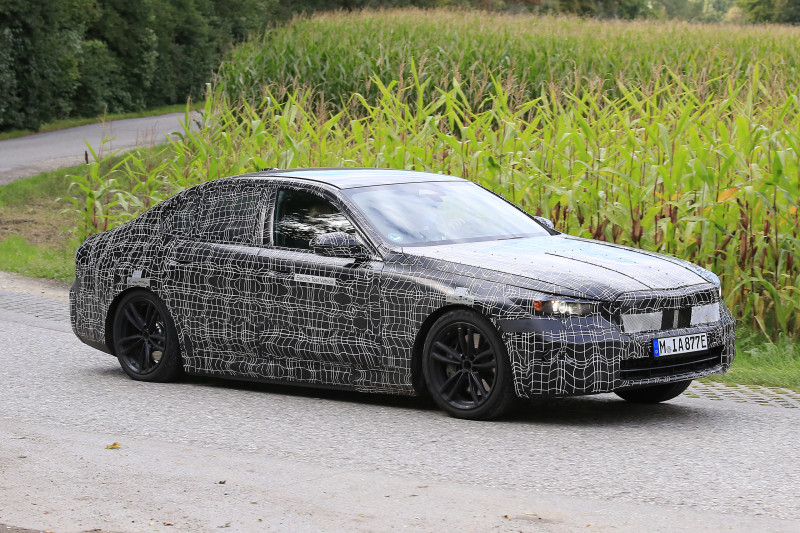 Electric BMW i5 probably with iX powertrain
It has a hefty BMW grille, but not as gigantic as the kidneys of the BMW 4-series, 7-series and iX. The regular 5-series will simply come back on the market as a plug-in hybrid and with petrol and diesel engines. Nothing is known about the powertrain of the i5 yet, but we think that we will see the versions of the iX in the i5: the xDrive40 (300 hp and 70 kWh battery) and the xDrive50 (500 hp and 100 kWh battery). . The charging capacity is 200 kW, with a range of up to 600 kilometers.