Stoffel Vandoorne rode in the streets of Rome to his second victory in an e-Prix. It is the first top performance for the Mercedes driver in this Formula E season, enough to re-enter the battle for the title.
After a disappointing task during the first of two e-Prix in Rome, Stoffel Vandoorne needed a good result in the second race in the Italian capital. As fifteenth in the standings for the Formula E championship, he was already 36 points behind leader Sam Bird. Worse, Mercedes teammate Nyck de Vries seemed more and more to pull the sheet in the internal battle within the German-British team.
He had already shown on Saturday that Vandoorne had sufficient speed on the Roman street circuit. On Sunday there was also a great deal of self-control and strategic insight. With perfectly timed overtaking maneuvers and good use of the attack modes in no time he managed to get from fourth place on the grid to the top of the race.
It seemed to be a comfortable victory for Vandoorne, until just before the end the safety car – finished after a crash for René Rast – brought the pack together again.
"Not immediately a pleasant feeling," Vandoorne grinned afterwards. "But I still had some extra power from the Fan Boost, and I was able to put that to good use in the one lap that we still had to race. "
The otherwise cool Vandoorne showed himself very emotional in the moments just after the finish, as if a great burden had fallen off his shoulders.
"This was a weekend full of ups and downs," he explained afterwards. "From taking pole on Saturday to the disappointment after the crash in the race to this victory today: the lows were deep, the peaks very high."
As championship leader Sam Bird was left pointsless, Vandoorne reduces his championship deficit to ten units. As fourth in the standings, he now also has one point more than Mercedes teammate de Vries.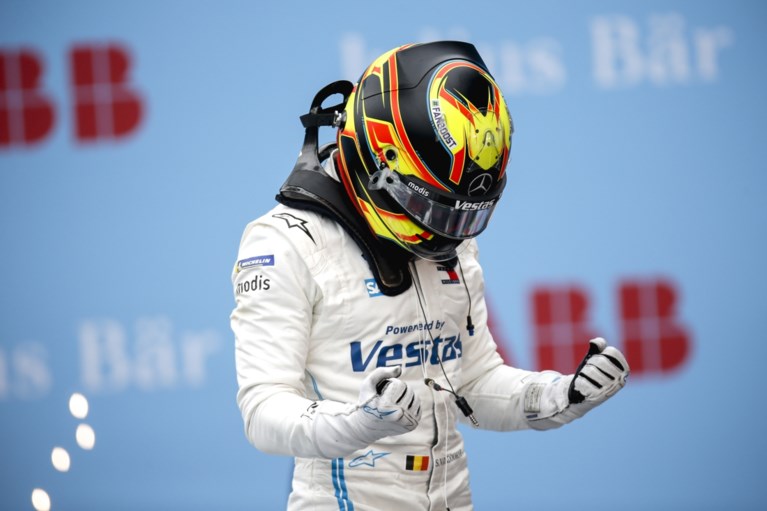 .