"For an electric car, the Citroën e-C4 is not lavish with information." We wrote that a while ago in our driving impression. And that is also our biggest annoyance. There are of course also advantages. So the space in the back is not disappointing. And that despite the coupe-like roofline of the e-C4.
+ Plus point – The space in the second row of seats

Despite the coupé-like roofline of the Citroën e-C4, the head and legroom in the back are not disappointing. Passengers up to 1.80 meters are fairly spacious.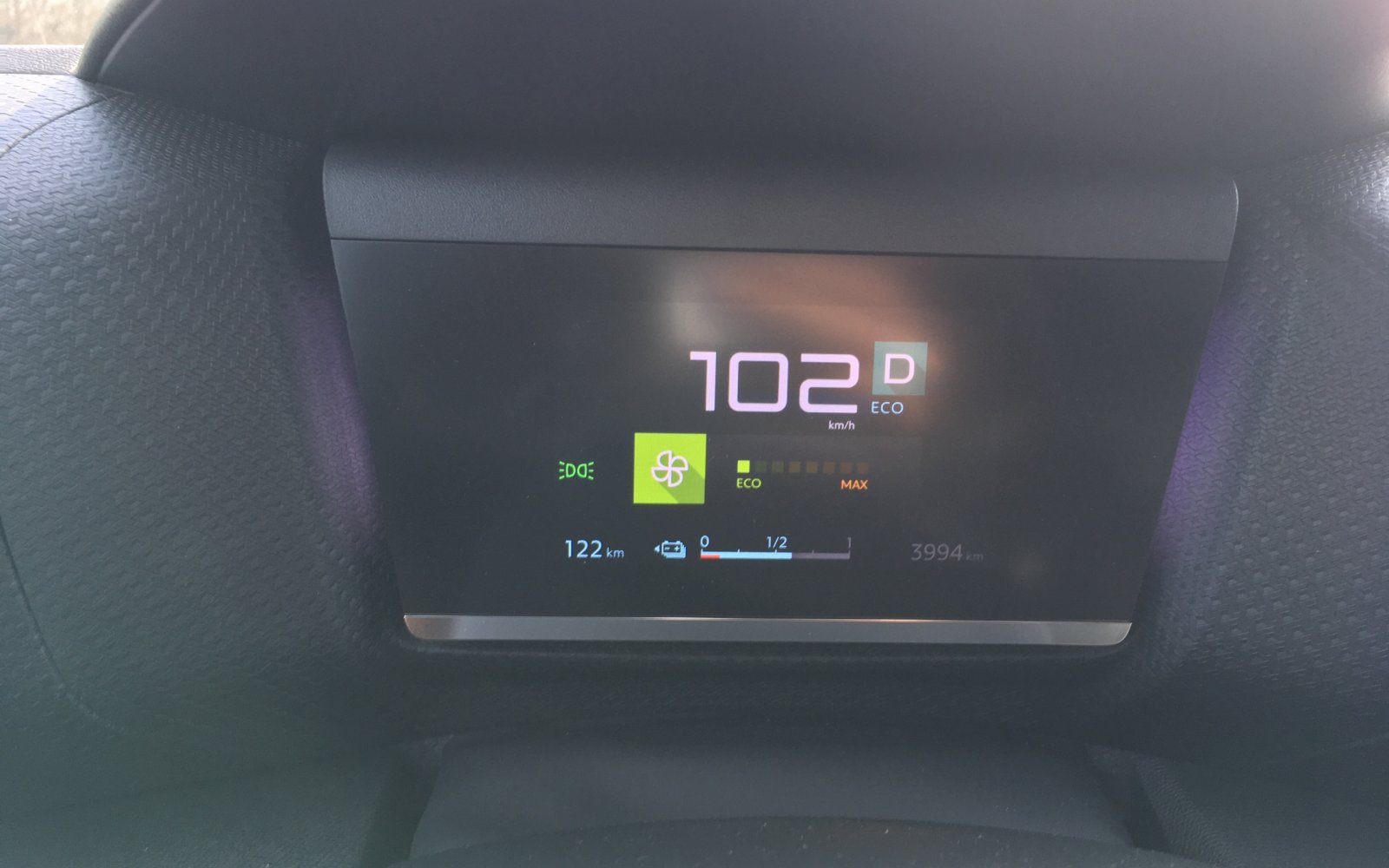 + Plus point – What does the climate control use?
If you dig deep, you will find a meter in the menu of the Citroën e-C4 that shows whether the climate control consumes a lot or little power.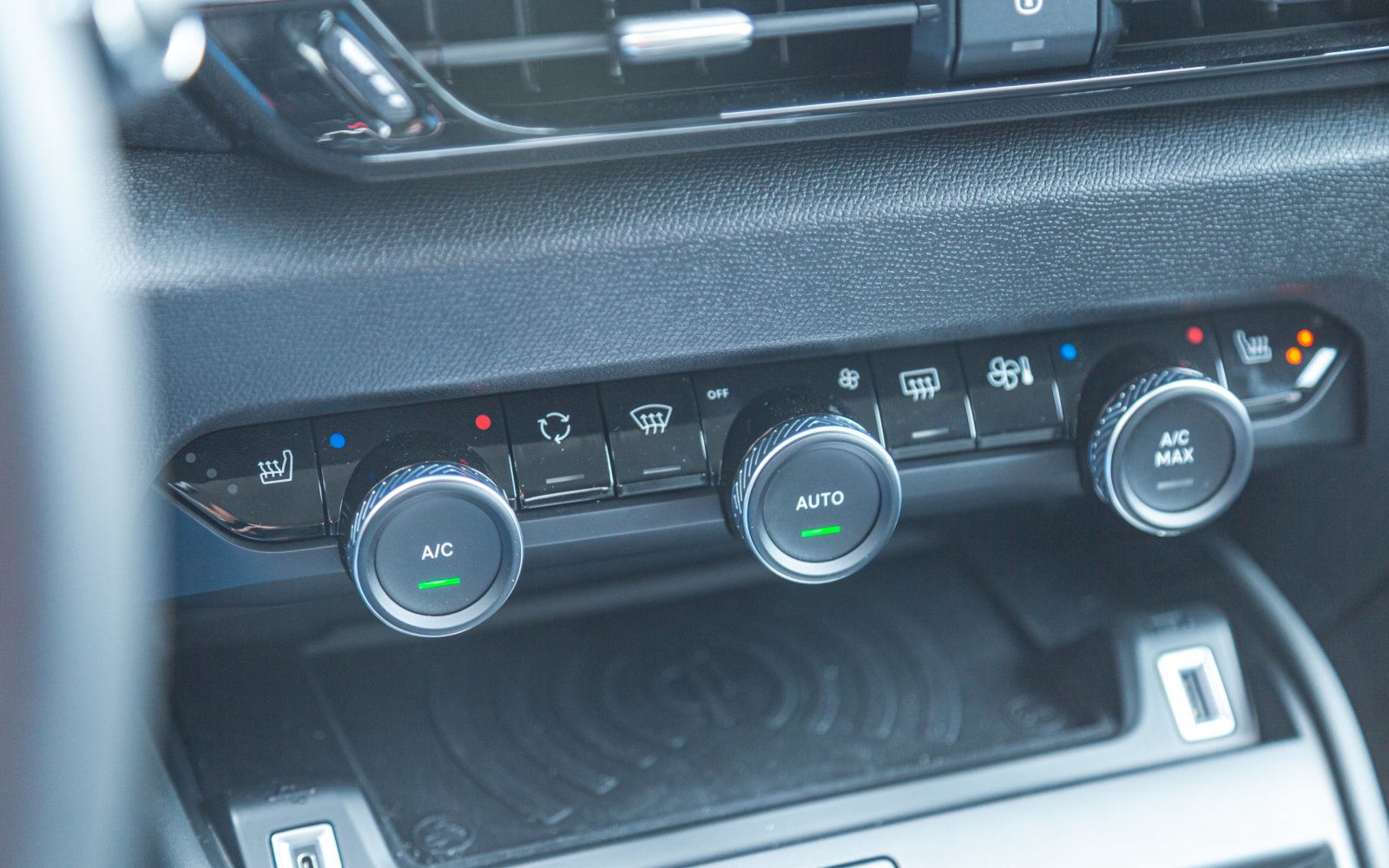 + Plus point – Woohoo! Real rotary knobs
You control the temperature in the Citroën e-C4 with real rotary knobs. Peugeot and Volkswagen use the touchscreen for this and we do not like that.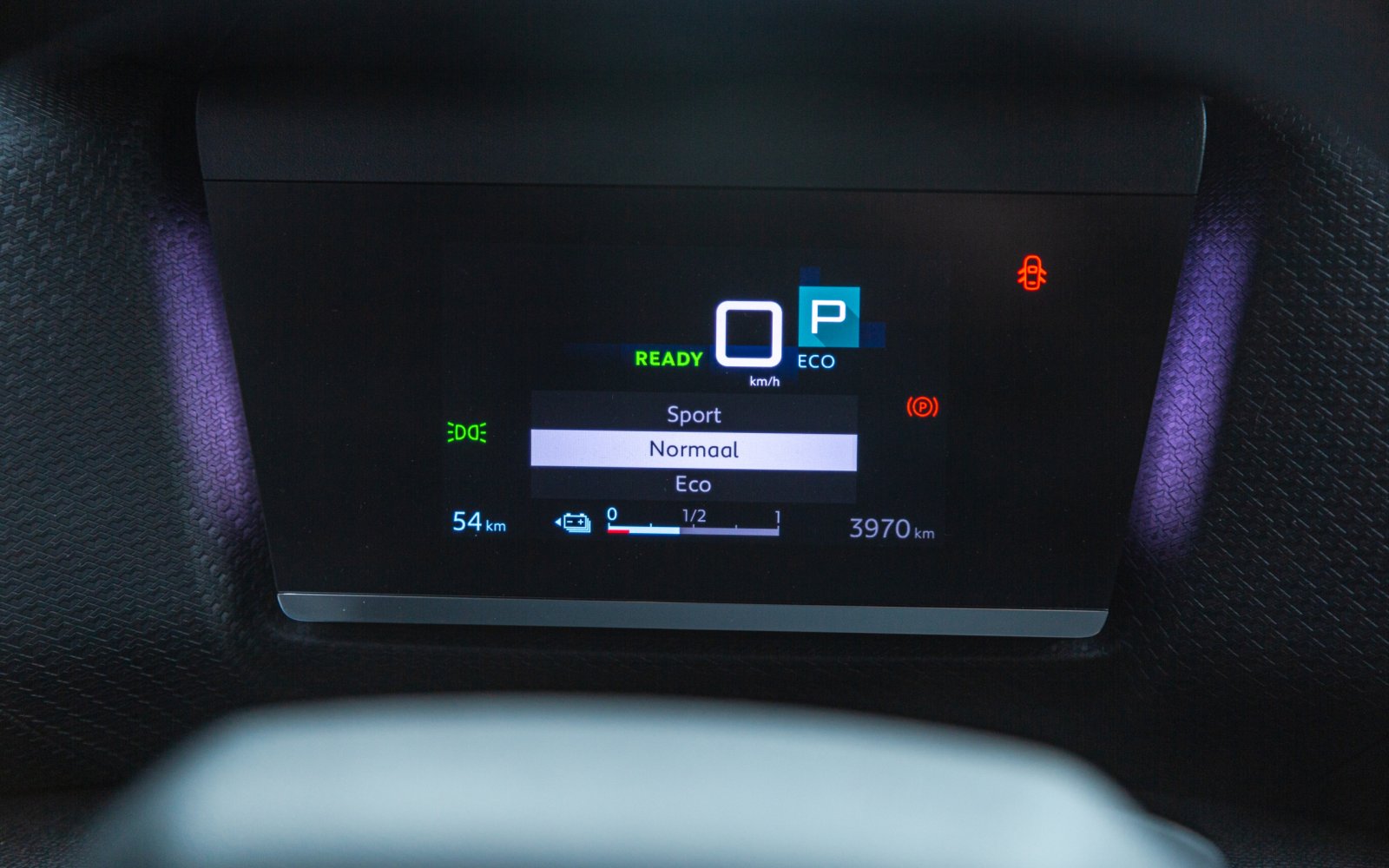 – Downside – The predicted range doesn't predict much
The biggest annoyance in the Citroën e-C4 is that the predicted range goes up and down wilder than Tesla's stock price. So you can't rely on that.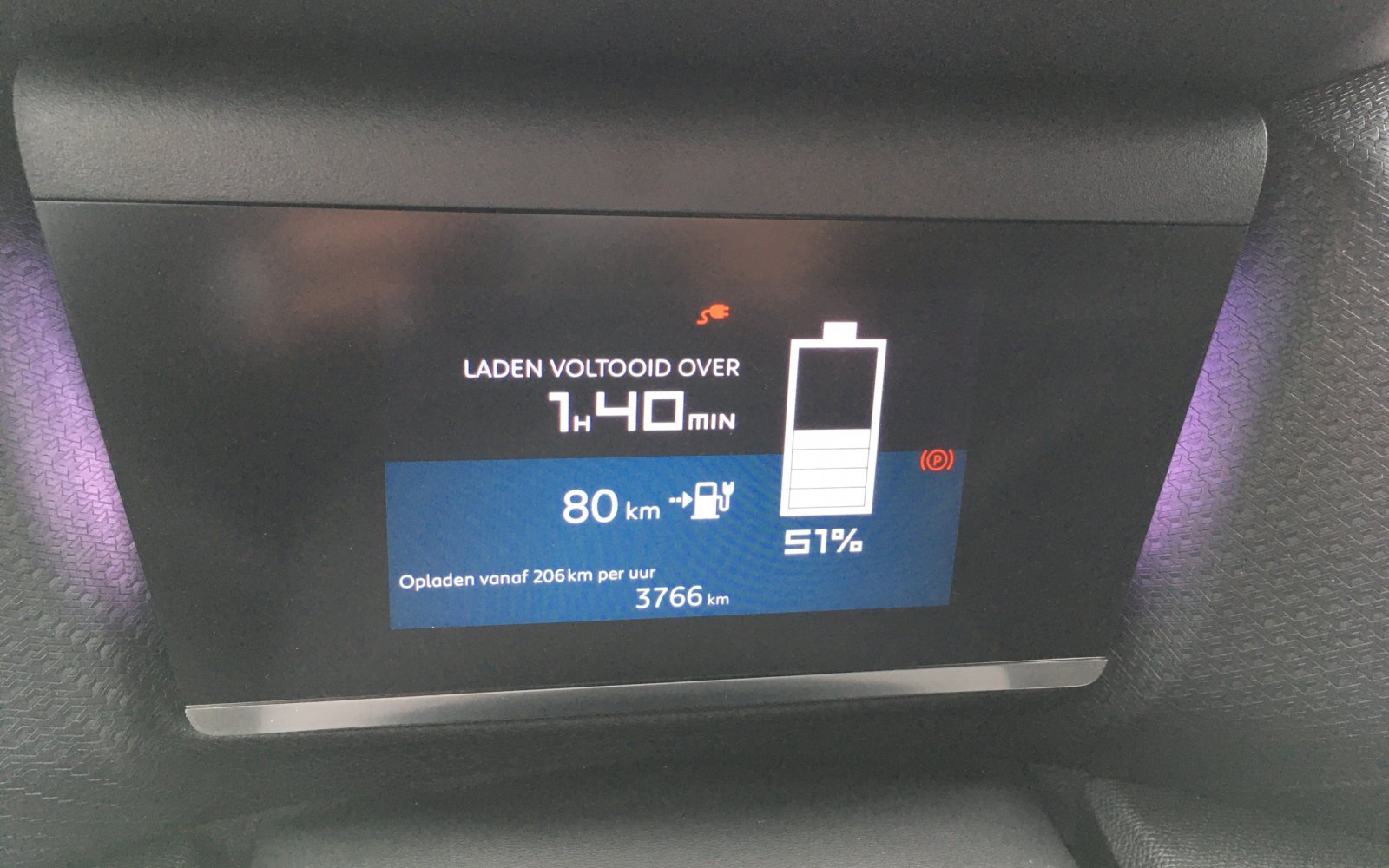 – Negative – How full is the battery?
You will not see the battery status in percentages anywhere while driving. The car does have that information, but only shows those numbers while charging.
– Downside – Yes, too big is also possible
The transparent screen on which the head-up display projects its information is the same size as the lid of your lunch box. So too big.