This weekend, the Spa Rally concludes a particularly exciting season in the Belgian Rally Championship. With one rally to go, Adrian Fernémont (Skoda Fabia), Ghislain de Mevius (Skoda Fabia) and Grégoire Munster (Hyundai i20) are left with three drivers for the coveted national title. Defending champion Fernémont leads the championship with 127 points. That is ten more than De Mevius and thirteen more than Grégoire Munster. But there are also the scraping results and the points from the powerstage. Before we know the champion, it is still a lot of calculations.
Seventeen classification stages spread over two days decide on a win and a loss in the Spa Rally and in the BRC. DG Sport and Citroën, Stéphane Lefebvre, the recent winner of the Condroz Rally, and Yohan Rossel, newly crowned WRC3 world champion, will bring two top French drivers to the start. They can play a decisive role in the course of the race, but both drivers can – of course – not score points for the BRC.
The title fight becomes a nail-biter and at the same time a headache in connection with the calculations, taking into account the different scenarios. After all, the differences between Adrian Fernémont (127 points), Ghislain de Mevius (117 points) and Grégoire Munster (114 points) are small. The differences become even smaller when we take into account the worst cut result of each of them: Fernémont (18 points), de Mevius (14 points) and Munster (11 points). In that respect, Munster has an advantage and in case of a win, which yields 25 points, he can drop his worst result of 11 points. With a win, not counting the powerstage, Munster would end up with 128 points. Fernémont then finishes at 127 points because he can no longer improve on his worst result. The Mevius can then end up with a maximum of 122 points.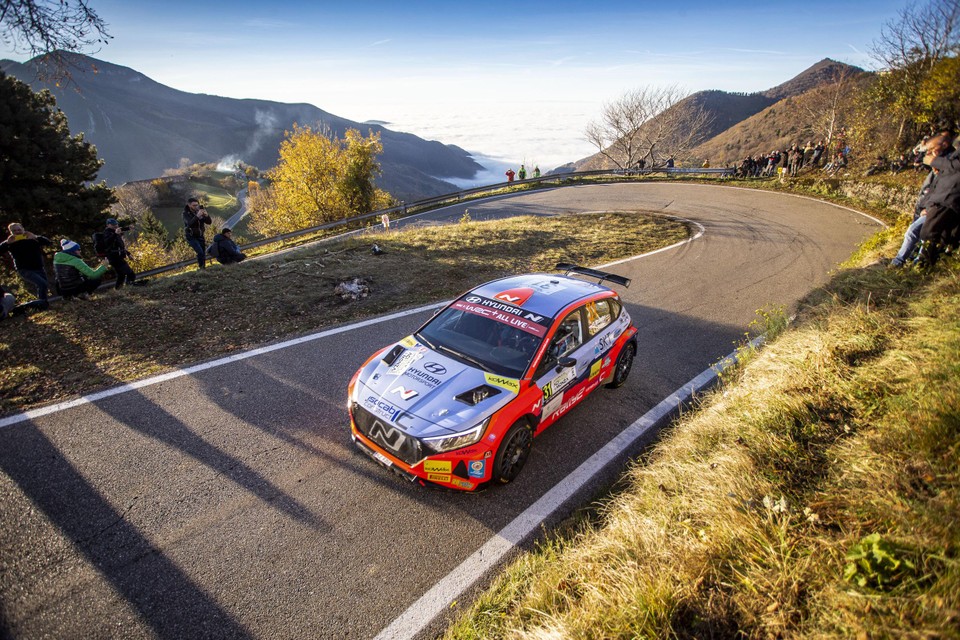 In the Junior Championship, all eyes are on Charles Munster (Opel Corsa). He has all the trump cards to succeed his brother Grégoire Munster on the honors list of the Junior BRC. Direct competitor Thibaud Mazuin is 17 points behind in the standings, but the Peugeot driver has already entered 6 results. The least good score he has to improve is second place, good for 18 points, with no bonus points. Charles Munster can still bring in a full result. If Charles Munster makes it to the finish, he is always champion. If the Opel driver does not finish, Thibaud Mazuin not only needs the victory, but also at least 10 fastest times. In the Historics, Paul Lietaer, leader in the standings, is aiming for the title.
Looking forward to the thrilling culmination of the Stellantis Rally Cup, with a duel between Gino Büx and Charles Munster, with Fred Caprasse as executioner, and Junior Planckaert's rally debut in a Ford Fiesta Rally3.