The Toyota Corolla has never made enthusiasts' hearts beat faster. The foray as Auris was by far the c-segmenter's most daring move. And Toyota quickly came back to it. Corolla buyers don't care. And blame them. They invariably get a solid, practical and comfortable hatchback, station wagon or sedan that lasts longer than themselves. With crossovers still selling like hot cakes, the arrival of the same no-fuss SUV is anything but a surprise.
Toyota also seems to realize that the Corolla has not become a worldwide sales topper thanks to a daring design or crazy antics. The press information of the Corolla Cross is in line with this recipe and mentions the large amount of head and legroom early on. Especially when the Japanese start talking about the extra easy entry at the back thanks to the large door openings, it becomes clear which buyers Toyota wants to appeal to.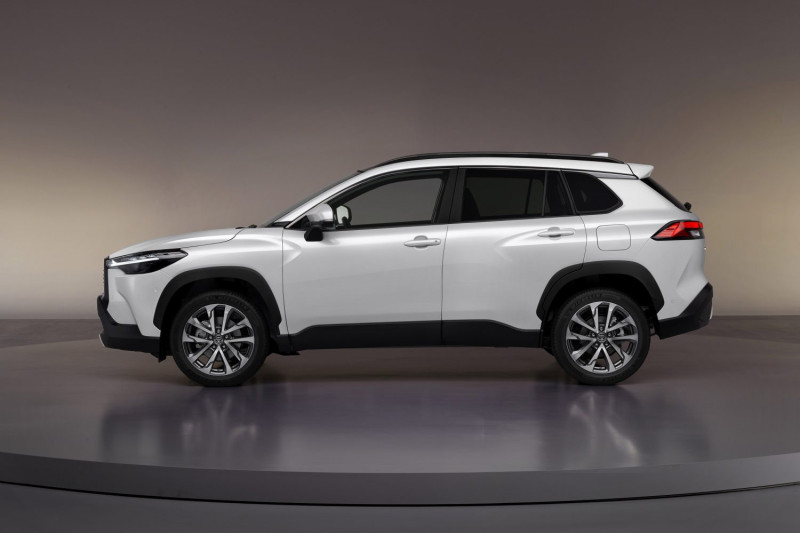 Hybrid 2.0: Stronger but lighter
Nevertheless, there is certainly tension to be found in Corolla Cross. Toyota has put a lot of time and energy into developing their hybrid system. The paid offs make their way to the Corolla Cross. The 2.0 hybrid powertrain with which the compact SUV is fitted as standard is no less than 40% lighter than its predecessor. However, the power increases by just under 15 horsepower, to a total of 197 horses. According to Toyota, enough to get the Cross to 100 km/h in 8.1 seconds.
The interior is typical Corolla
From the inside it is Corolla that strikes the clock. Toyota colors neatly within the lines but does not unpack at all. The interior is sleek, neat and functionally designed. largest eye-catcherthe 12.3-inch digital dashboard, according to Toyota, is the largest in its segment. The equally spacious 10.5-inch digital infotainment system offers access to an extensive range of useful features such as local parking and traffic information or telephone connection.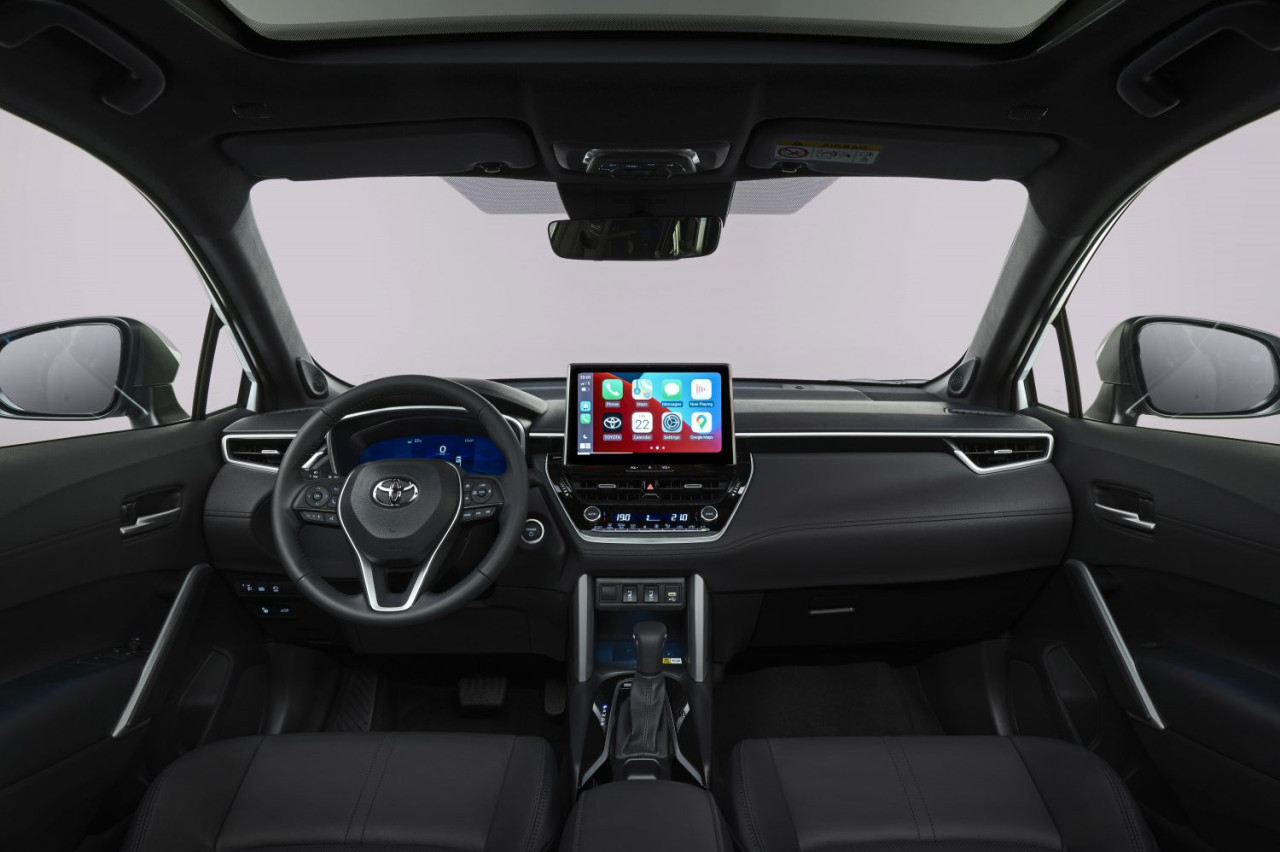 New airbag keeps you in place
An enormous laundry list of safety abbreviations must electronically keep the 4.46 meters longer and 1.83 meters wide Toyota in line. Over-the-air software updates keep these systems up to date and secure. As an additional safety innovation, Toyota calls a special airbag in the middle, to prevent occupants from hitting each other if the Corolla Cross receives a side-left blow.
The Corolla is a sales success
Since its introduction in 1966, Toyota has put away more than 50 million Corollas, in various body shapes. A simple calculation shows that the arrival of the Cross in the autumn of 2022 guarantees many extra millions. Because Corolla + suv = success guaranteed.