The Japanese are very pleased with their soon to be released electric SUV, also called Ariya. The electric giant's powertrain must have so much potential that Nissan has wrapped it with a motorsport bow. The two electric motors and the additional four-wheel drive have been transferred to a single-seater racing chassis as a finger test. Nissan, however, does not reveal anything about how this electric muscle work would translate into hard numbers.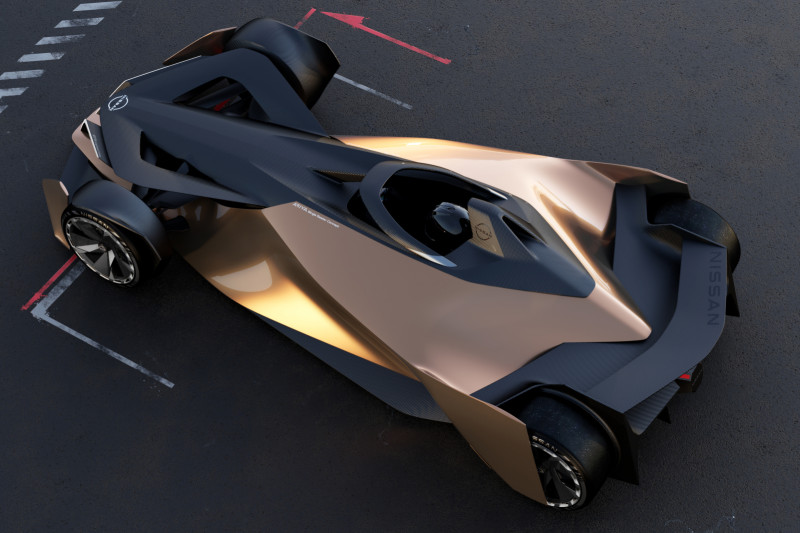 Nissan Ariya Single Seater Concept resembles the Batmobile
According to the Japanese, the 'normal' Nissan Ariya, with its characteristic V-shaped nose, also served as a source of inspiration for the design. We also see similarities with the well-known Batmobile. The result should be the new design language for Nissan's future performance EVs. The project should also bring more frivolity to the circuit, especially in the electrical field. The brand wants to show the world that electric racing can be exciting and fun. That is why Nissan's participation in Formula E also played a major role in the design of this gold-black study model.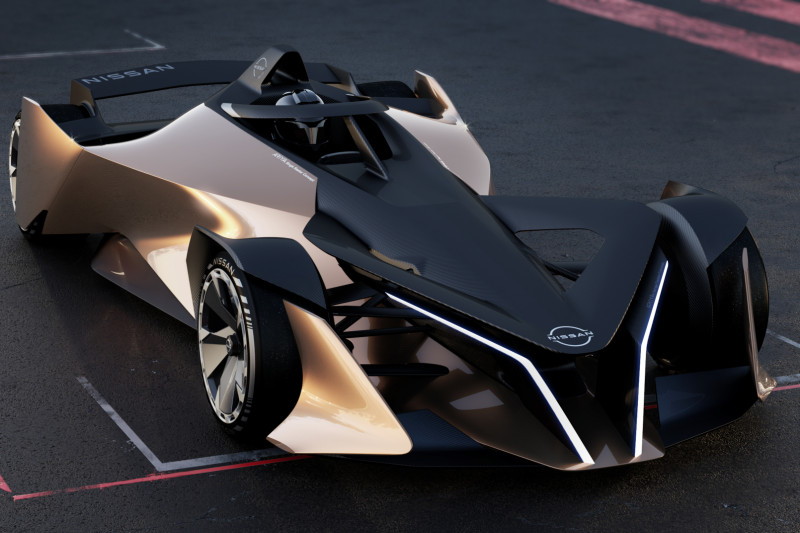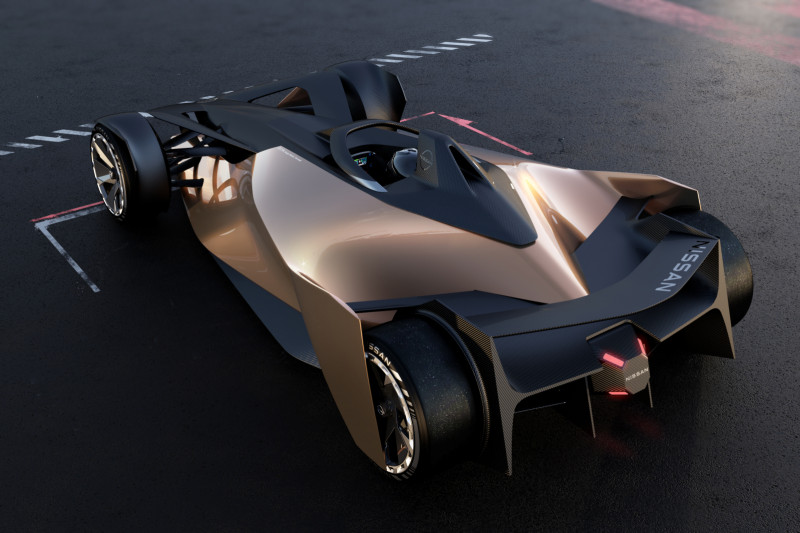 Will he ever appear on the grid?
It is highly unlikely that this Ariya Single Seater Concept will actually make an appearance on the track. But just imagine having this SUV-based racer next to you on the grid: thrills guaranteed.