Tesla is still in a unique position: they build powerful and efficient electric cars and have built an impressive network of fast charging stations. That is why you simply cannot ignore the new Tesla Model Y when you are looking for an electric SUV.
Tesla Model Y is now the logical, responsible choice
Despite the futuristic dashboard, the Model Y is not the original choice. You see Tesla's Model 3 everywhere these days and with a Model Y you disappear into that leasing crowd. If you want to stick out your head above the ground, choose a Hyundai Ioniq 5. In other words: we have reached the point where choosing a Tesla has become the logical and responsible choice.
Yet Tesla's idiosyncratic approach is not for everyone
Still, a Tesla should suit you, especially because of the sometimes idiosyncratic approach of the American brand. If you like to operate the functions in your car with physical buttons, then the Model Y will not make you happy, for example. The build quality of Tesla is also not always in order. During our test week, we found at least the following advantages and disadvantages of the Model Y.
Advantage 1 – Battery prepare for fast charging
When you navigate to a Tesla Supercharger, the Tesla Model Y battery is prepared for fast charging. This way you get the best loading speed.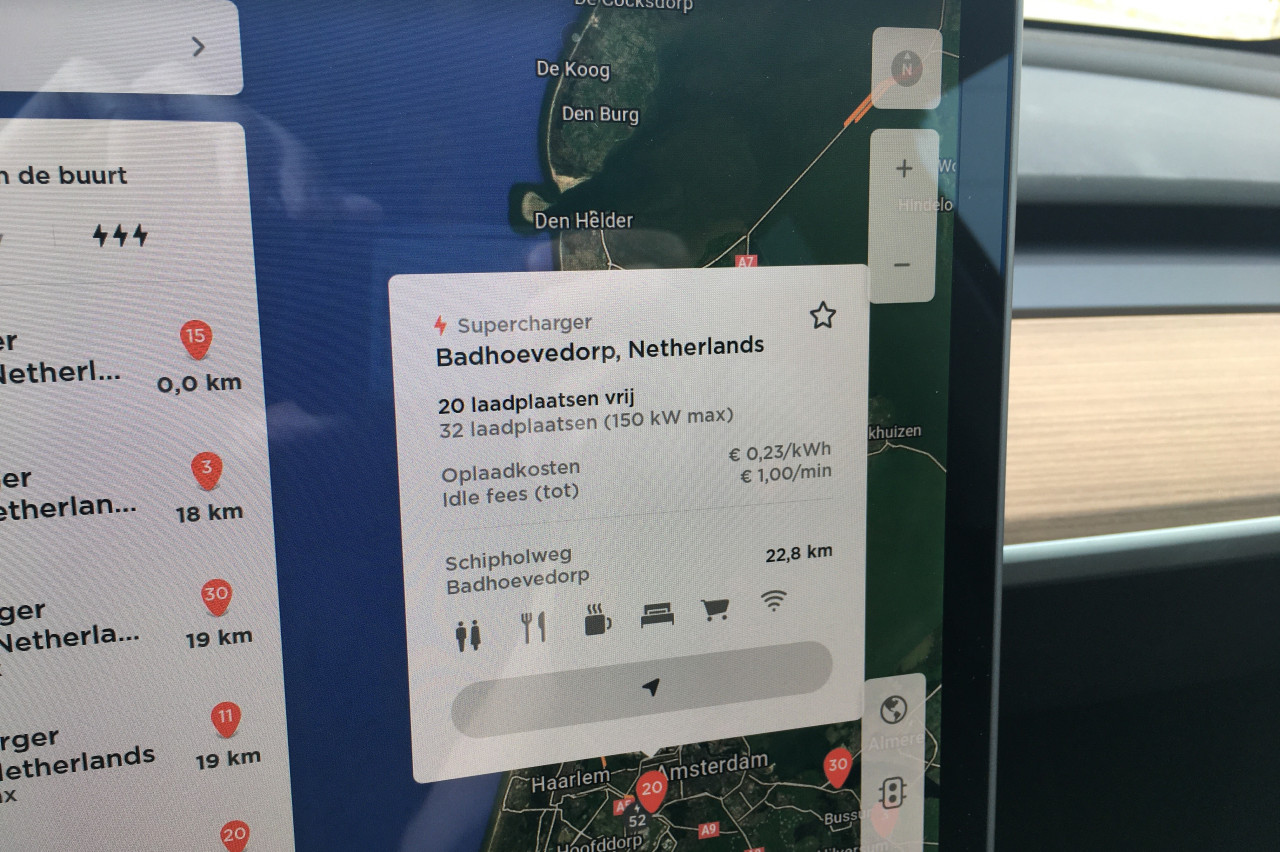 Benefit 2 – Charging at Tesla Supercharger is cheap
Tesla not only has many fast charging stations, they are also cheap. The amounts are also shown in the picture, so no surprises afterwards.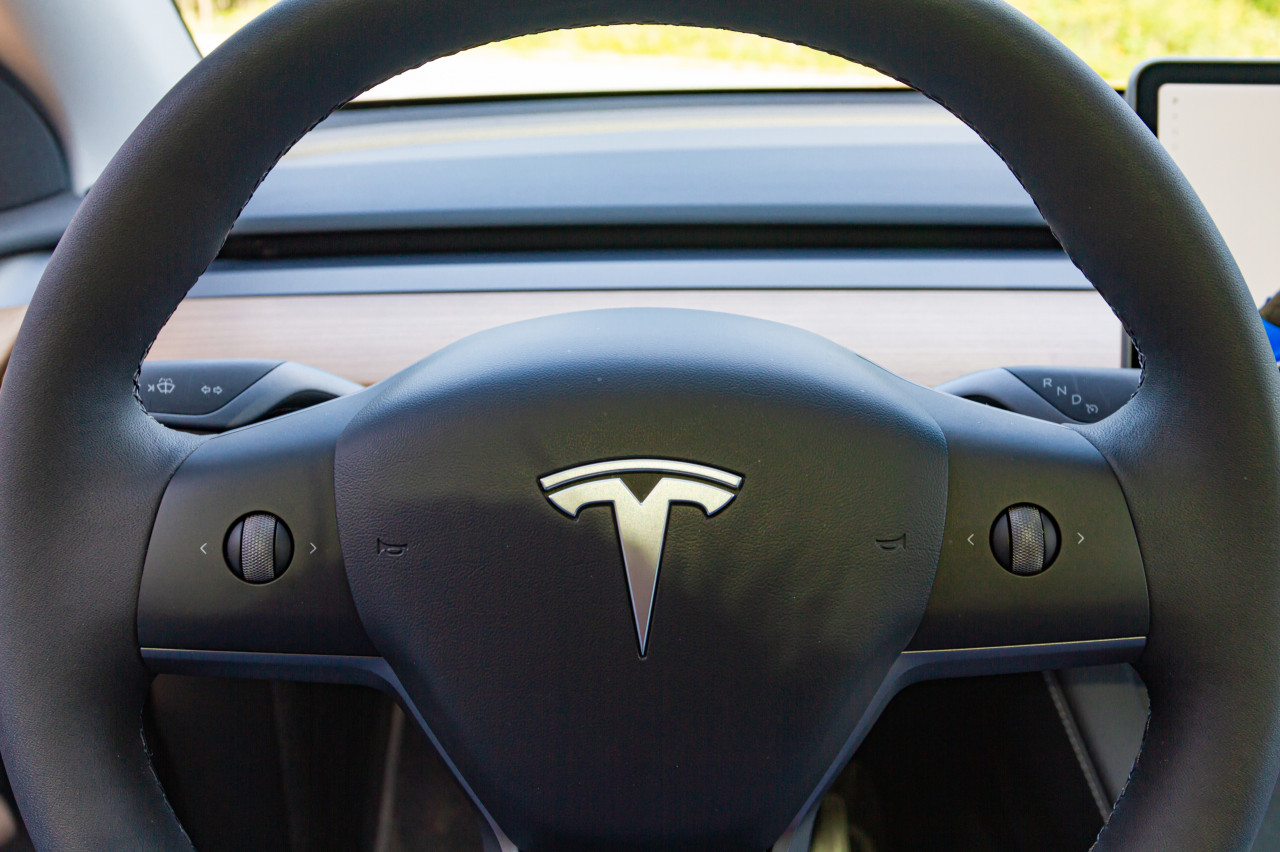 Benefit 3 – The few buttons that are there are useful
The Model Y has few buttons, but not zero. With these handy turning wheels you can operate the door mirrors, steering wheel height and adaptive cruise control.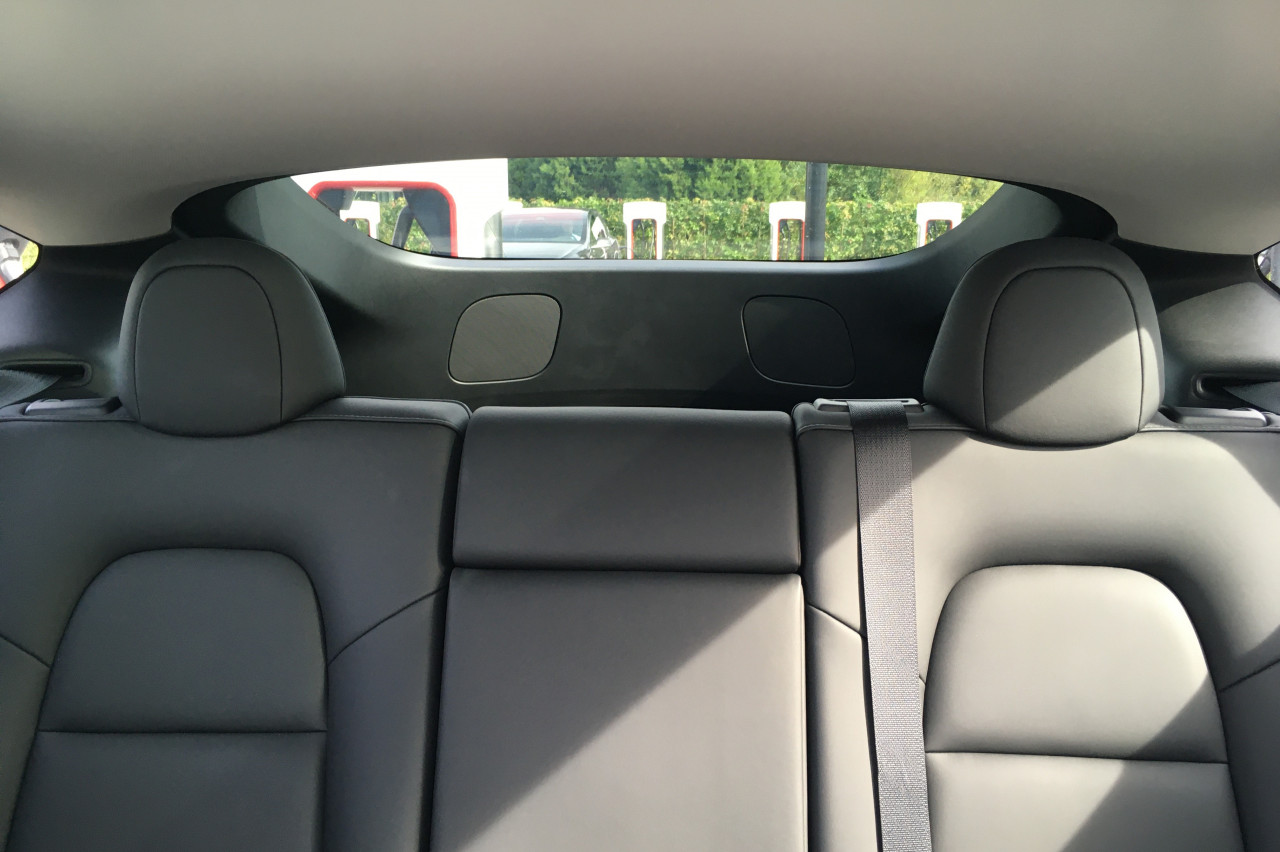 Disadvantage 1 – The very limited rear view
Model Y's small rear window obscures your view to the rear and sits so high that the headlights of the car behind you are out of sight.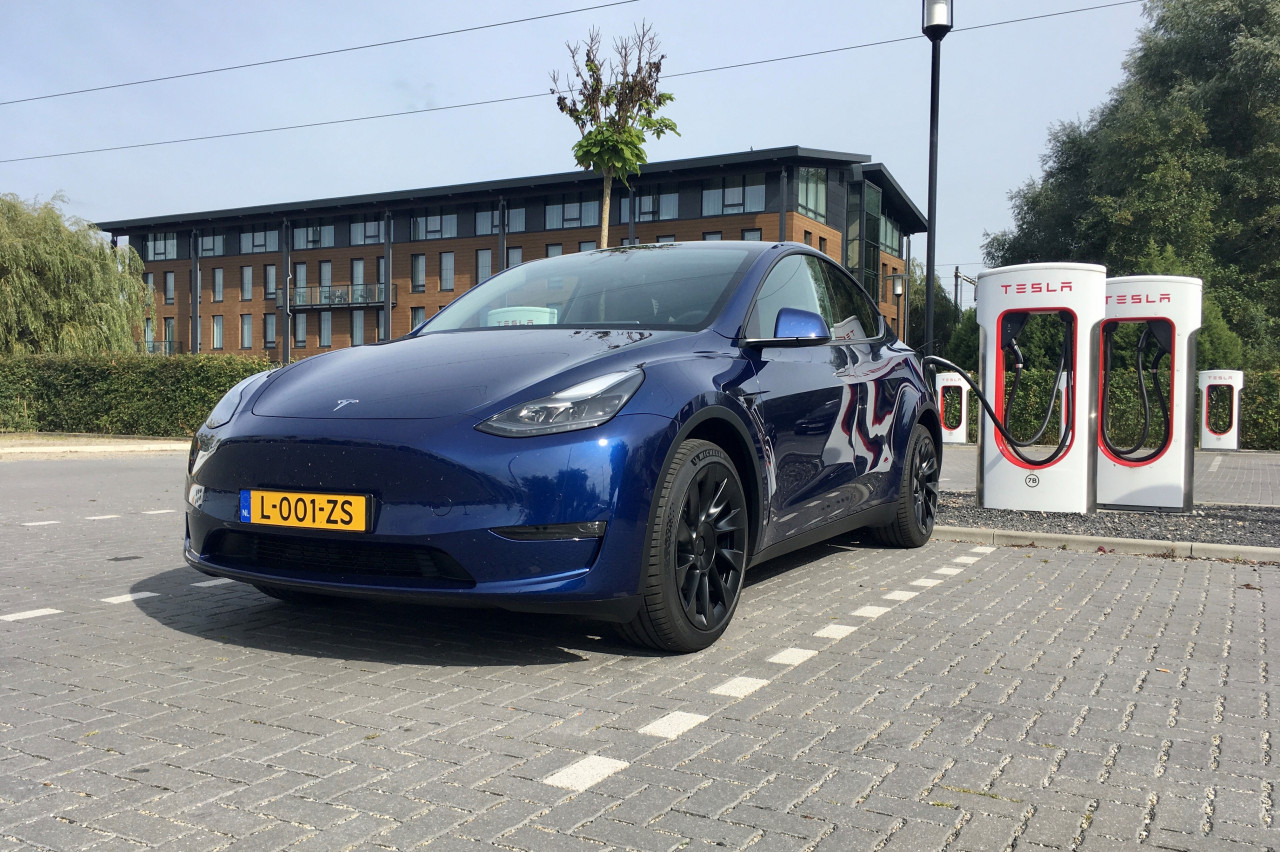 Disadvantage 2 – The Tesla Model Y only charges really fast for a while
Tesla is replacing the V2 Superchargers (150 kW) with V3s (250 kW). That higher charging capacity uses the Model Y only up to 22 percent battery charge.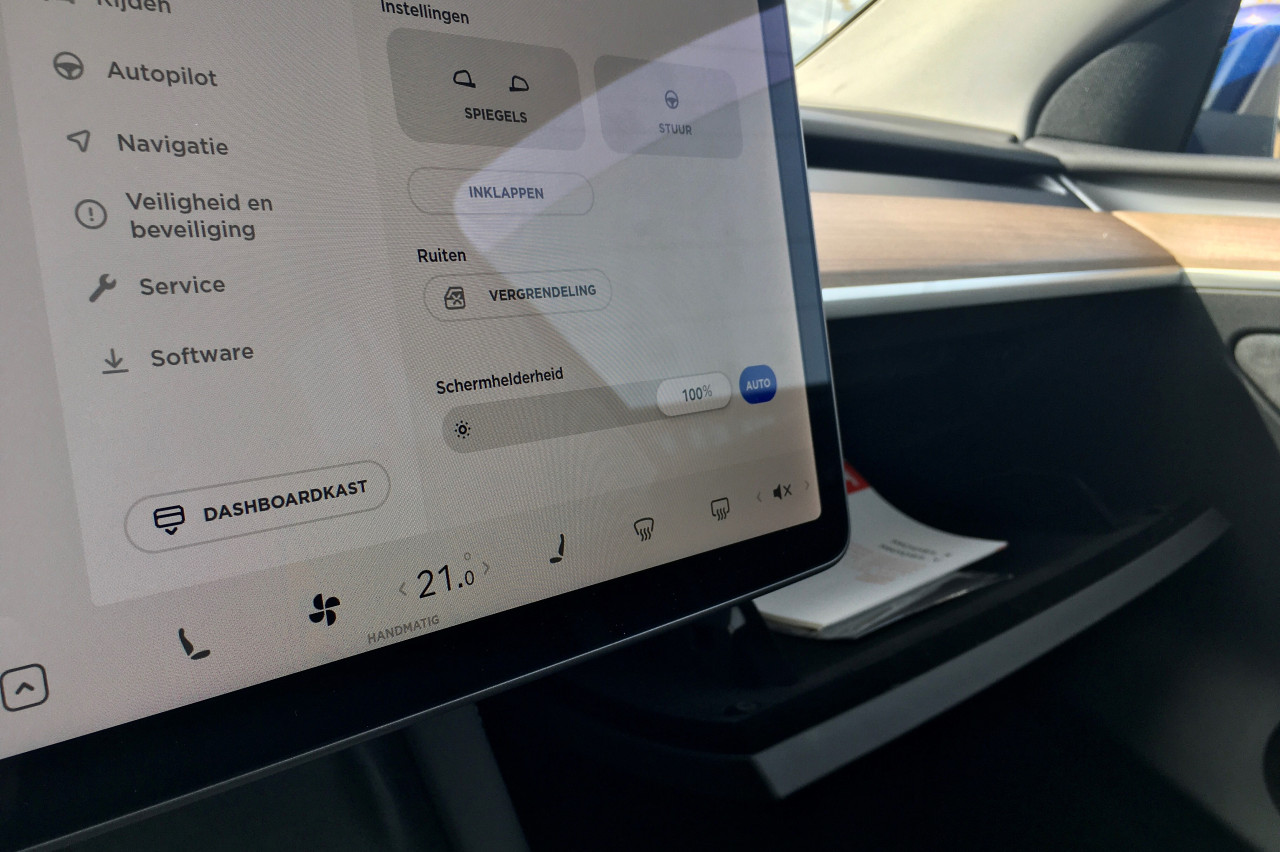 Disadvantage 3 – Sometimes the lack of buttons is just stupid
Get used to the large touchscreen. The lack of physical buttons too. But that the glove compartment doesn't have a button is just stupid.