The range and consumption of an electric car are measured according to the WLTP method. This is a lot more correct than the previously used NEDC method, but still not particularly representative. The official consumption of the Audi Q4 40 E-Tron S Edition on 20-inch light-alloy wheels we tested is 18.3 kWh/100 km. That does not correspond to the specified range of maximum 493 kilometer, but that's one of the quirks of the WLTP method.
Audi Q4 E-Tron: range at 100 km/h
At a constant speed of 100 km/h, the Q4 40 E-Tron consumes 19.7 kWh/100 km. That equates to a range of quite a bit more than 390 kilometer. For the test, we set the air conditioning to automatic, as most drivers will do, and opted for the Auto driving mode. You can also switch to Efficiency, Comfort, Dynamic or Individual.
As you may know, the Audi Q4 E-Tron is subcutaneously equivalent to the Skoda Enyaq iV and Volkswagen ID.4. The first came at a constant speed of 100 km/h to a consumption of 19.1 kWh/100 km and a range of 403 kilometers. The VW had a higher consumption of 21.2 kWh/100 km and came to a consumption of 368 kilometers.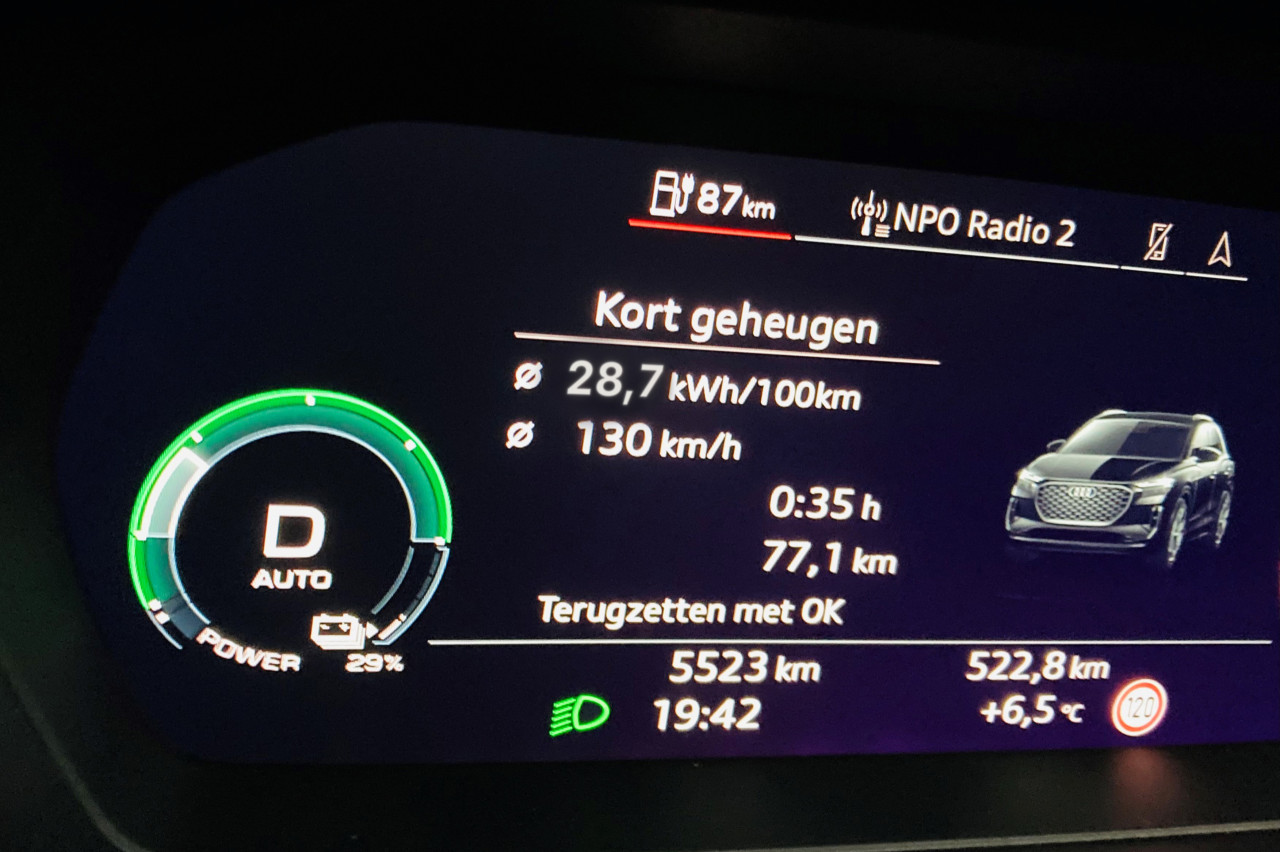 Audi Q4 E-Tron: range at 130 km/h
On a rainy autumn evening we went out to do the range test at 130 km/h. Perhaps the Q4 E-Tron suffered from the cold (the temperature was between 5 and 6 degrees), because the average consumption that we achieved is on the high side: 28.7 kWh/100 km. And then there remains a range of 268 kilometer over.
Want to read our electric range tests more often?
Subscribe to the Auto Review newsletter.
If we compare the Audi with its competitors, only the Ford Mustang Mach-E and Volkswagen ID.4 recorded comparable figures (28.0 kWh/100 km and 29.8 kWh/100 km respectively). The Mercedes EQA and Skoda Enyaq iV were both between 26 and 27 kWh/100 km.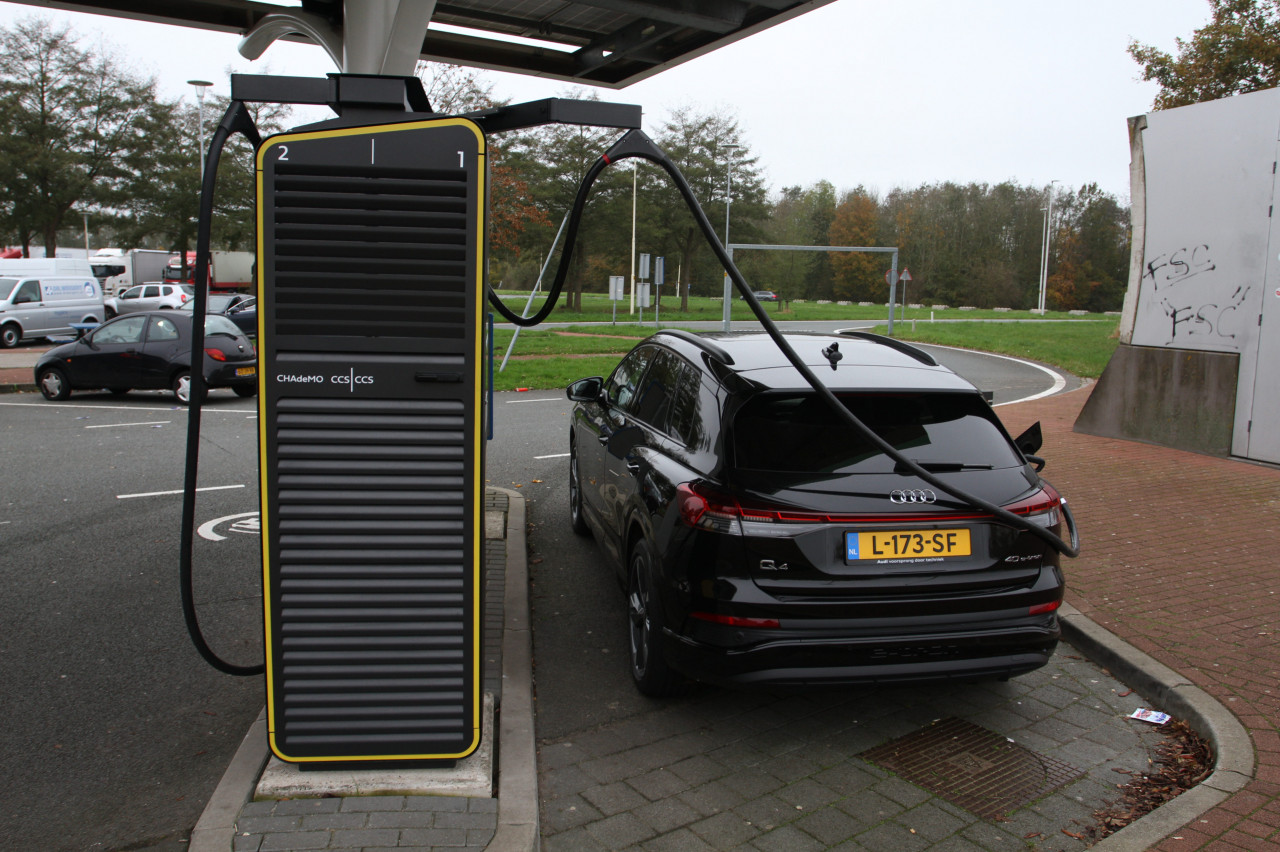 Conclusion
The Q4 E-Tron is in line with the competition in terms of consumption. It is based on Volkswagen's MEB platform and you can see that in the fact that it has no frunk (many people will not use that storage space in the front anyway) and can quickly charge with a maximum of 125 kW. The competition is now further on. The Ford Mustang Mach-E comes up to 150 kW, the Hyundai Ioniq 5 and Kia EV6 even up to 220 and 240 kW.