Mercedes team boss Toto Wolff had to sit on Saturday as Lewis Hamilton was disqualified after qualifying for the Brazilian GP, ​​because his DRS system failed the inspection. The Austrian accepts the punishment, but afterwards also gave out some sneers.
De Telegraaf, Erik Van Haren
ALSO READ. Max Verstappen: "Hope they eat well from my fine, with very expensive wine"
Reigning world champion Lewis Hamilton was fastest in qualifying for the Brazilian GP on Friday, but it turned out afterwards that a technical violation had happened with the DRS system on the rear wing of his Mercedes. The Briton was forced to start the sprint race in last place, in which he jumped from last place to fifth place.
Mercedes team boss Toto Wolff accepted the penalty afterwards. "His rear wing is believed to have been damaged during qualifying. If we had seen that during the session, we could have fixed it. But afterwards it is no longer allowed. It's very black and white. So we have to accept the penalty and we have not appealed," said Wolff.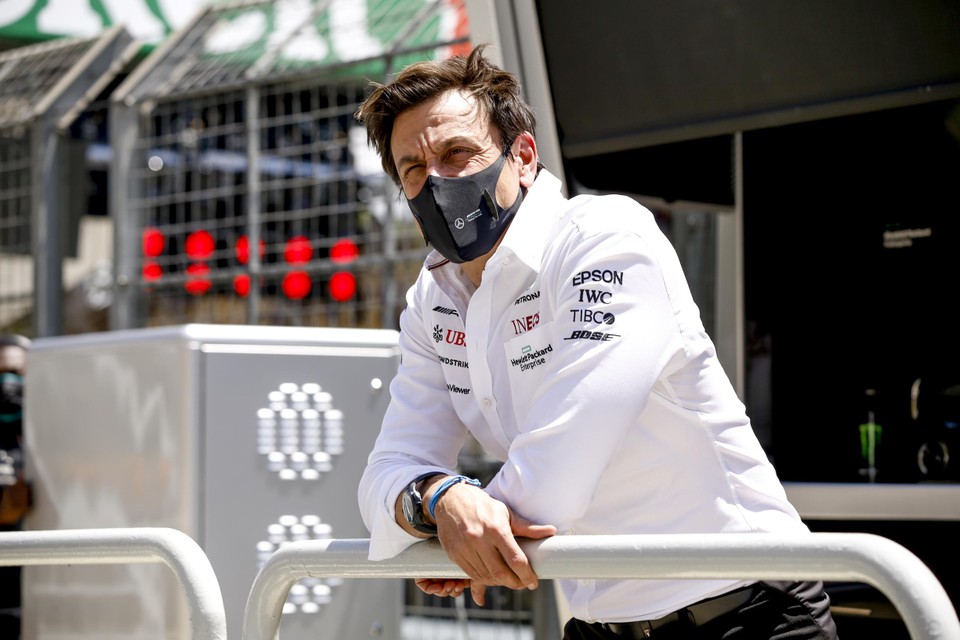 The Austrian team boss and CEO was not pleased with the course of events, but his words were occasionally open to multiple interpretations. "The car was tested yesterday and today we hear two hours before the race that we have been disqualified. In motorsport there is no such thing as bad luck, but there is also such a thing as common sense. If there was ever such a thing as a gentlemen's agreement, it no longer exists. We will also be asking questions in the coming weeks if we see even a piece of tape hanging loose on other cars. The modus operandi is different than in the past. Now you are apparently no longer in a position to repair anything afterwards."
Valtteri Bottas starts from pole position on Sunday, Hamilton from tenth place. Wolff: "Today I realize again why I love this sport so much. Everything is possible. We have a fast car. It was nice to forget the politics for a while and focus on racing."
.