The Lamborghini Countach celebrates its fiftieth anniversary. In honor of the legendary super sports car, Lamborghini has presented a limited model based on the Aventador and Sián: the Countach LPI 800-4. It has a naturally aspirated 6.5-liter V12 and an electric motor, which together produce 814 hp and 720 Nm of torque.
Style elements Lamborghini Countach return in LPI 800-4
The design of the Countach LPI 800-4 clearly reflects the lines of the Aventador, but the designers still managed to create a modern version of the Countach from 1971. Well-known styling elements are the angular wheel arches, the headlights, the pinched shape of the stern, the air intakes on the sides and the periscopo lines on the roof.
Design legend Marcello Gandini knew nothing, he claims
Master designer Marcello Gandini is not convinced. First, he is angry that Lamborghini never told him about the project. During a June 15 interview with Lamborghini designer Mitja Borkert, Gandini was offered a scale model of the Countach LPI 800-4 as an ode to the Countach. He said he did not know that the model would go into production.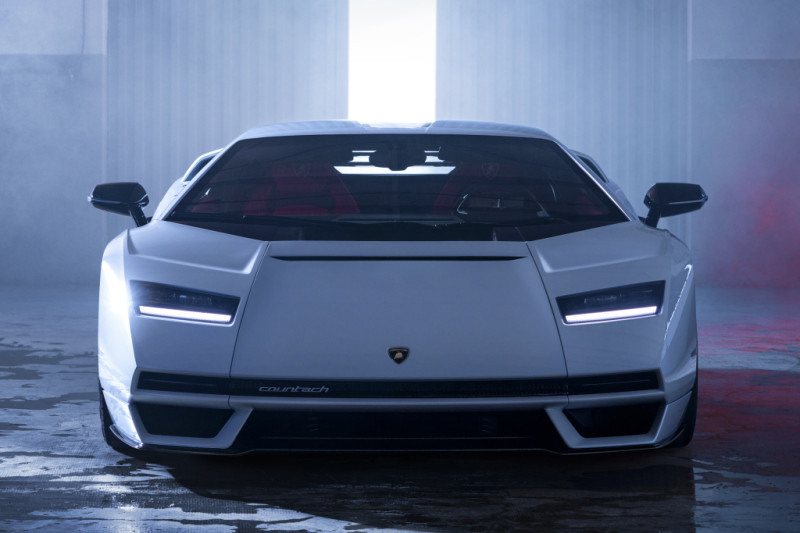 Gandini has nothing to do with the Countach LPI 800-4
Second, Gandini is annoyed that the impression is that he had something to do with the anniversary project. Since the unveiling of the Countach LPI 800-4, he says he has received a relentless stream of information requests from journalists and people from the design world.
Countach was revolutionary, the new one is a weak copy
Gandini wants to emphasize that the new "so-called Countach", as he calls the LPI 800-4, is not in line with his vision and spirit. The original Countach was innovative, the man writes, and went off the beaten track. Simply copying that concept does not fit the style he advocates. In other words: Gandini doesn't like the LPI 800-4 three times.