First about that name. The Countach is not named after a bull, but goes back to the Piedmont dialect. "Countach" is an exclamation of surprise and means something like "My God!" or "How beautiful".
Lamborghini Countach signed by legendary designer
The development of the Lamborghini Countach, as the successor to the Miura, started in 1970. Production only started in 1974. Marcello Gandini was responsible for the design and based it on the Alfa Romeo 33 Bertone Carabo that he had previously designed. Actually, the Countach was intended as a study model. That is why he was not on the stand of Lamborghini at the Geneva motor show in 1971, but at Bertone.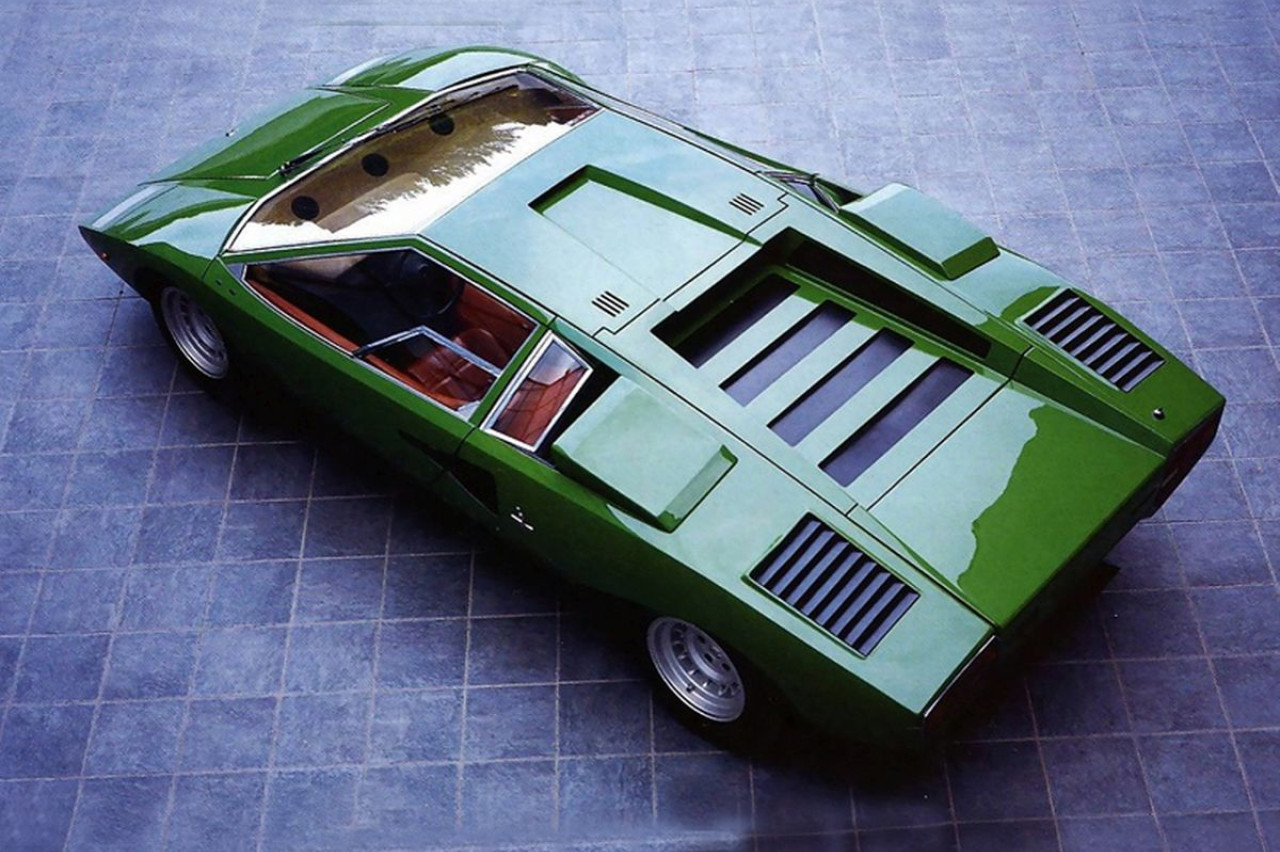 Initially with a periscope as a rear-view mirror
The Countach was the first Lamborghini with the characteristic gullwing doors and was the basis of the design that can still be seen in the current models. Visibility to the rear was initially so poor that the first Coutachs were supplied with a periscope as a rear-view mirror. Later the problem was solved in a simpler way: the Countach got larger wing mirrors.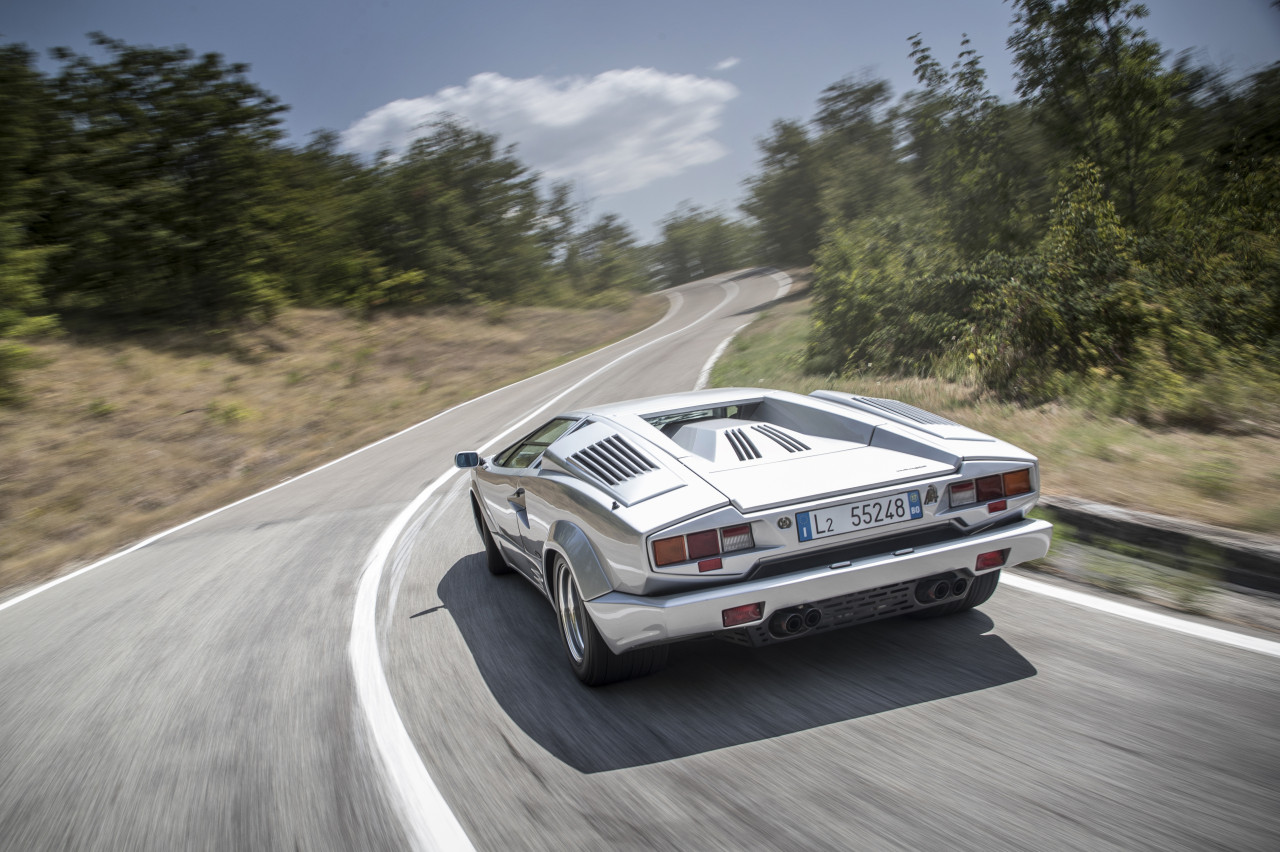 Up to 455 hp from a 5.2 liter V12 . in the 1980s
The 4.0-litre V12 engine, located in the rear longitudinally (longitudinal posterior), was good for 375 hp. In the mid-eighties, the displacement was increased to 5.2 liters and the power increased to 455 hp. The Countach remained in production for no less than 16 years, only in 1990 it was succeeded by the Diablo. In total 1983 cars were built.
The Countach was the safety car during the Monaco Grand Prix from 1980 to 1983. Painful fact: for the movie Wolf of Wall Street, Leonardo DiCaprio is said to have wrecked an original 25th Anniversary Edition.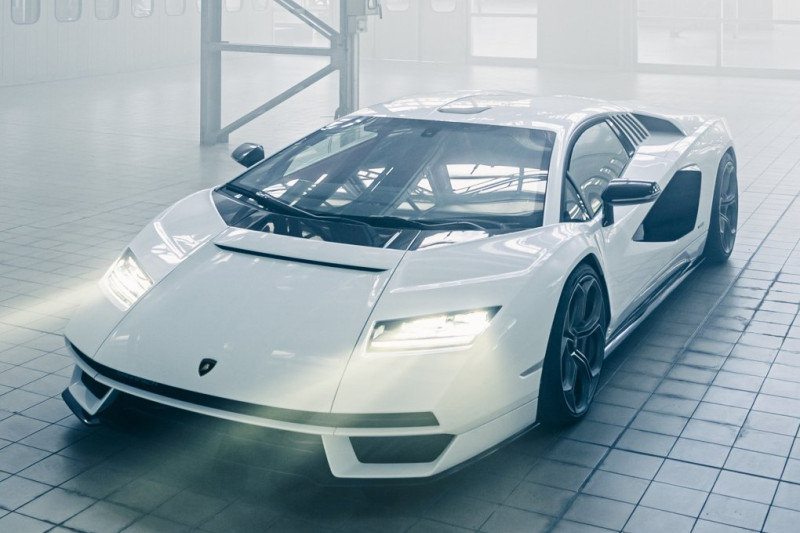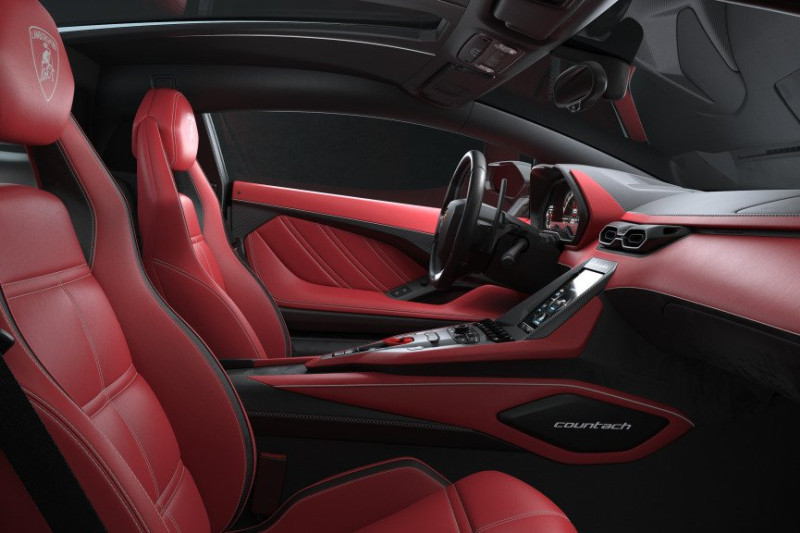 Lamborghini Countach LPI 800-4 met mild-hybridtechniek
The new Lamborghini is known as the Countach LPI 800-4, with the letter 'i' indicating that it has mild hybrid technology. The Countach has a naturally aspirated 6.5-liter V12 and an electric motor. Together they are good for 814 hp and 720 Nm. The Countach has already completed the sprint to 100 km/h in 2.8 seconds, reaching a top speed of 335 km/h.