The hardliners among the 911 fans turn their noses up at the smaller sports cars of the brand. They don't like the Boxster and the Cayman; real men with hair on their chests drive Porsche 911s, they say. Well, gentlemen of the 911 fan club, get behind the wheel of the Porsche 718 Cayman GT4 RS. Your chest hair spontaneously shoots out of the curl!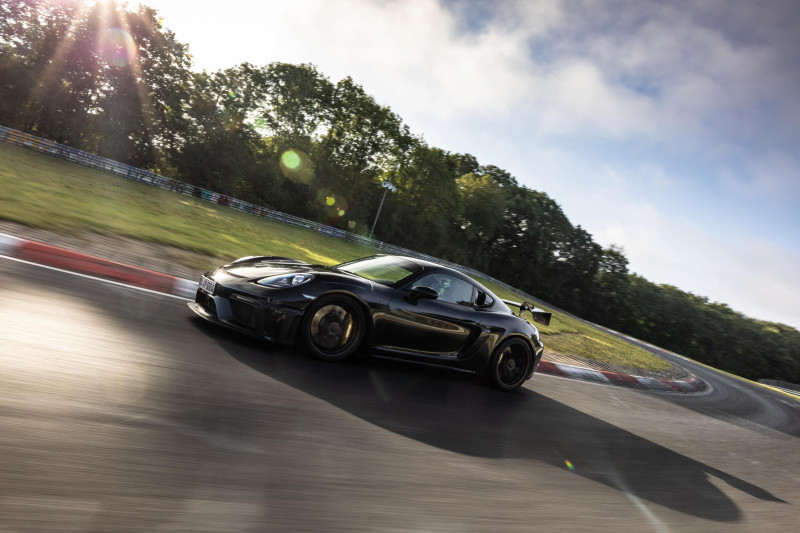 More downforce, more power

Porsche gave the top-of-the-line Cayman GT4 the typical RS treatment. This means that many lightweight materials were used, but there was also a lot of attention for more downforce. Just look at that huge rear wing! In addition, the RS version must communicate even better with its driver, so that he or she can optimally use the also increased power.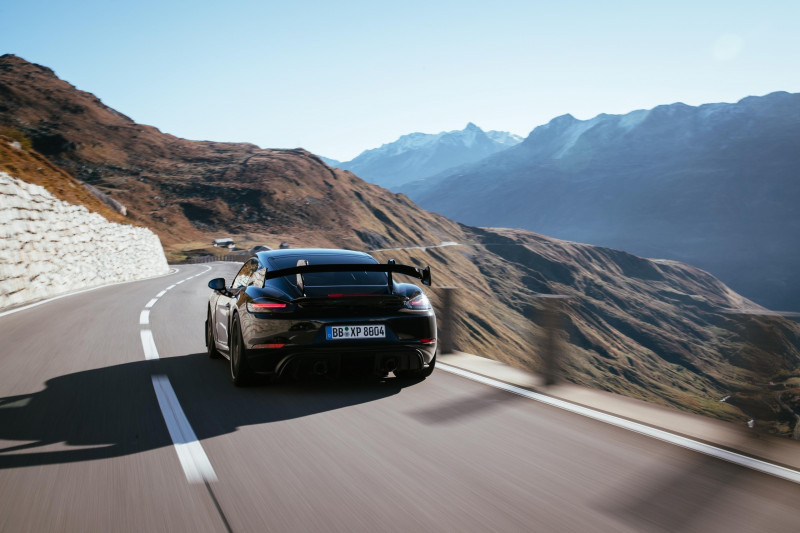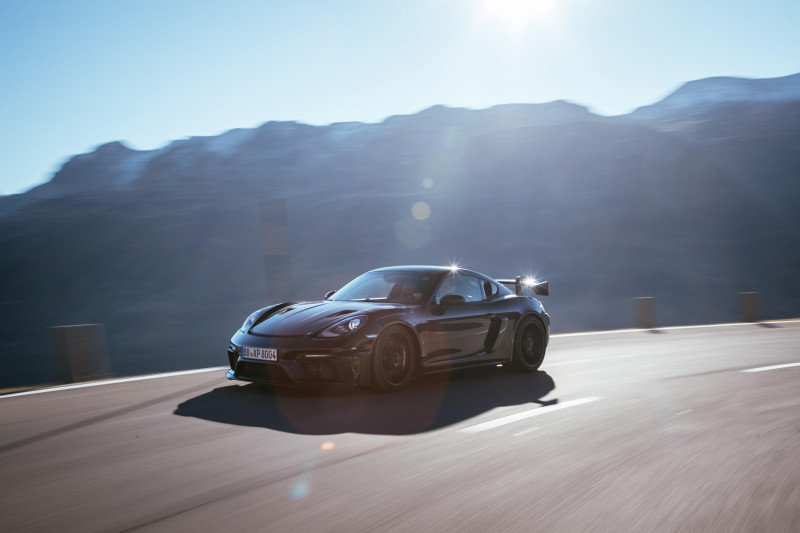 Will the Cayman GT4 RS take the 911?

Porsche is keeping the exact specifications of the Cayman GT4 RS a secret for a while. But it is certain that he will get more than 420 hp and 420 newton meters. For comparison: a standard 911 Carrera has to do with a meager 385 hp and needs 4.2 seconds to sprint from 0 to 100 km/h. The Cayman GT4 does that exercise in 4.4 counts, so you can bet the Cayman GT4 RS will beat the average 911!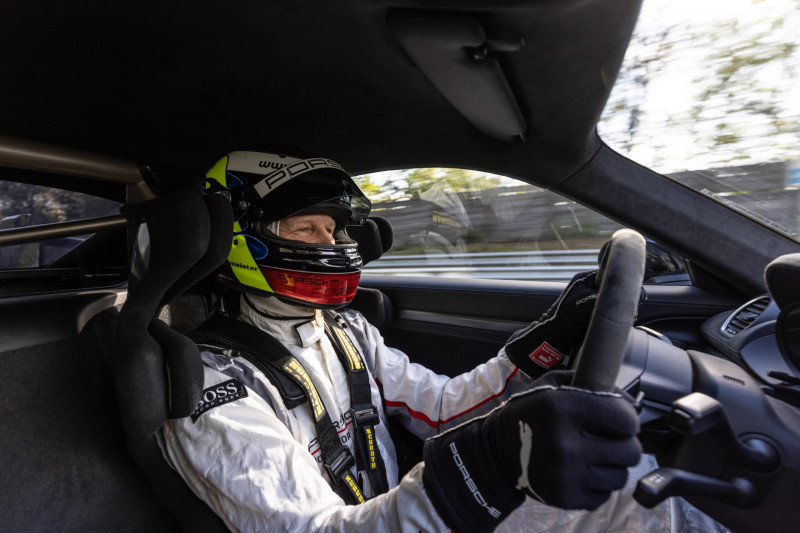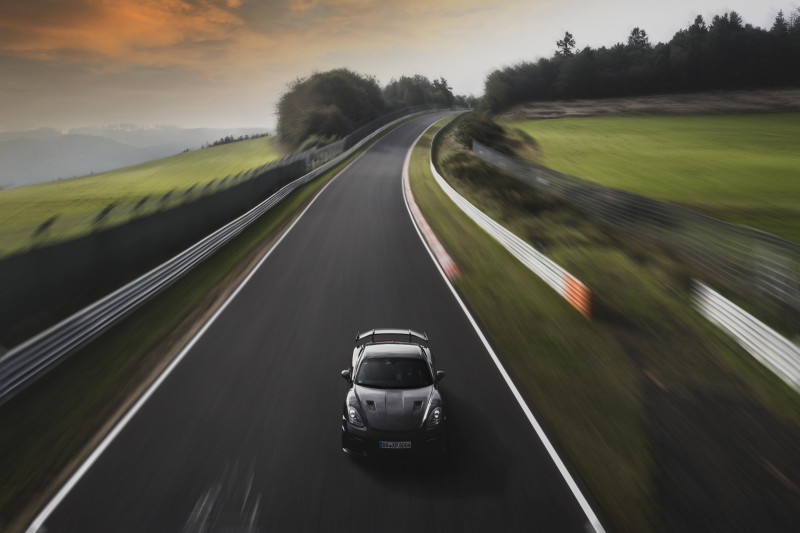 Much faster than the 'regular' Cayman GT4

To prove that the Cayman GT4 RS was not invented by study scientists, Porsche sent test driver Jörg Bergmeister up the 20.832 kilometer Nordschleife. He completed the benchmark lap in 7:04.511 minutes, or 23.6 seconds faster than the 'regular' 718 Cayman GT4.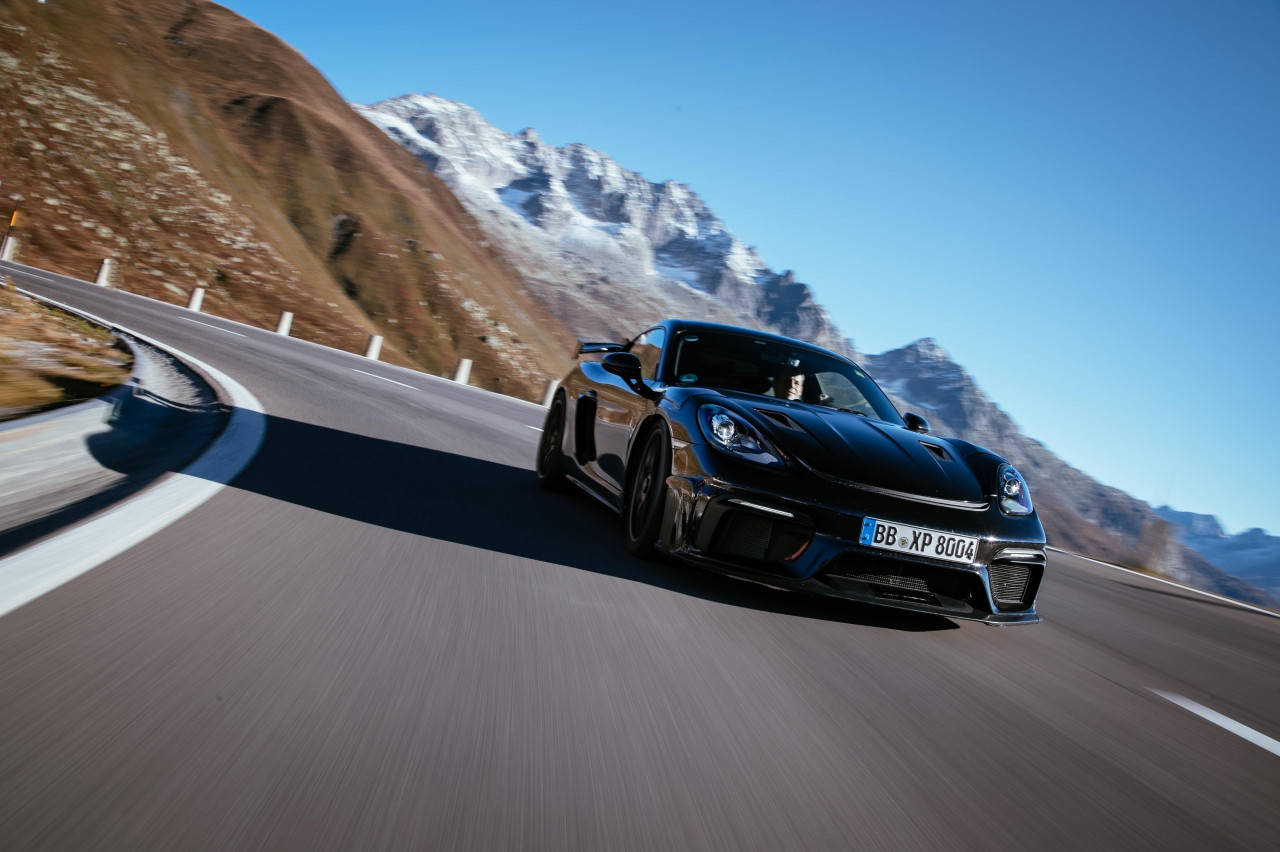 'One of the sharpest steering Porsches ever'

Bergmeister did cheat a little, as he used Michelin Pilot Sport Cup 2 R tires. These will not be standard under the car, but can be ordered as an option. The test driver thinks the sharply sharpened Cayman is a nice little cart: "The GT4 RS is one of the sharpest steering cars that Porsche has ever developed. And you really have to experience the breathtaking sound for yourself," said the test driver. the Jörg. We will have to wait a little longer for that, because the official introduction will be in November 2021.