Nissan applies standard mild hybrid technology to the new Qashqai 1.3. The Volkswagen Tiguan 1.5 TSI does not participate in this yet. It is on an older platform than the new Golf 8, which is available as a mild hybrid 1.5 eTSI. The Tiguan has to make do with the 1.5 liter measuring and 150 hp strong TSI engine without electrical assistance.
Consumption Volkswagen Tiguan
The fact that the Volkswagen Tiguan still has a traditional powertrain is reflected in the test consumption. We note an average of 8.4 liters per 100 kilometers (1 in 11.9). We do not immediately put it in the corner of the suv class, but the Nissan shows that it can be much more economical. Without having to sacrifice power or performance.
Don't want to miss a single test anymore?
Then sign up for our newsletter.
Consumption of Nissan Qashqai (2021)
Despite a displacement of only 1.3 liters, the four-cylinder of the tested Qashqai gathers 8 hp more than that of its German competitor. This makes it faster from 0 to 100 km/h, yet it settles with only 7.1 liters of petrol per 100 kilometers (1 to 14.1). There are also less powerful versions of the Qashqai (140 hp) and the Tiguan (130 hp) available, but they are not or hardly more economical.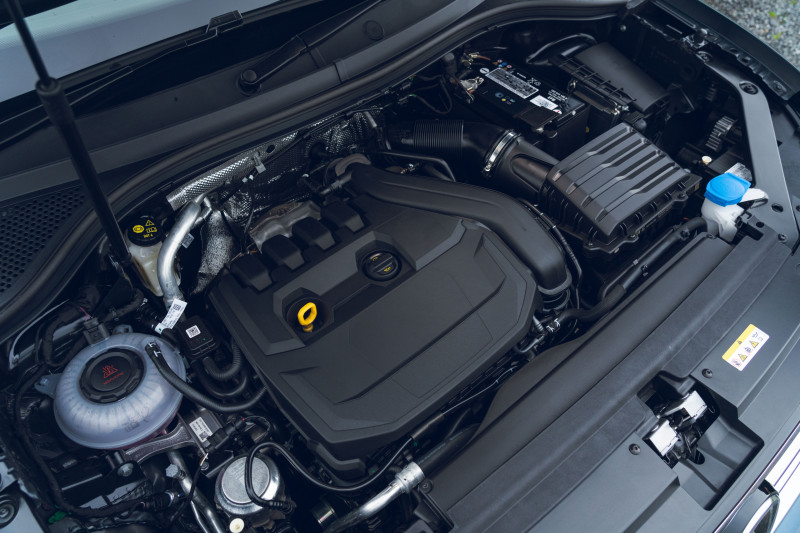 Seven-speed versus stepless
We don't find it very interesting that the Volkswagen Tiguan has a slightly higher top speed than the Nissan Qashqai (202 vs. 199 km/h). All the more so because the heavier German apparently has to make more effort above 150 km/h than his somewhat slimmer Japanese competitor. At lower speeds responds the seven-speed DSG gearbox of the Tiguan (surcharge 2500 euros) just nice and smooth on an impatient gasping driver.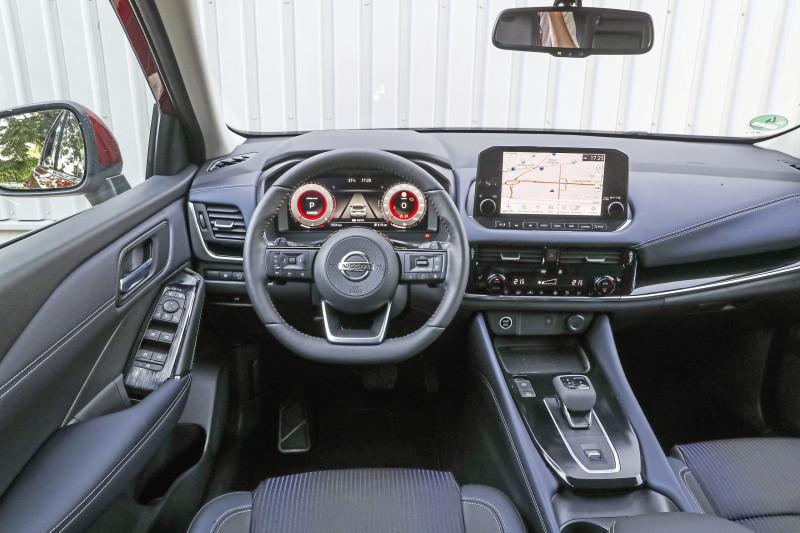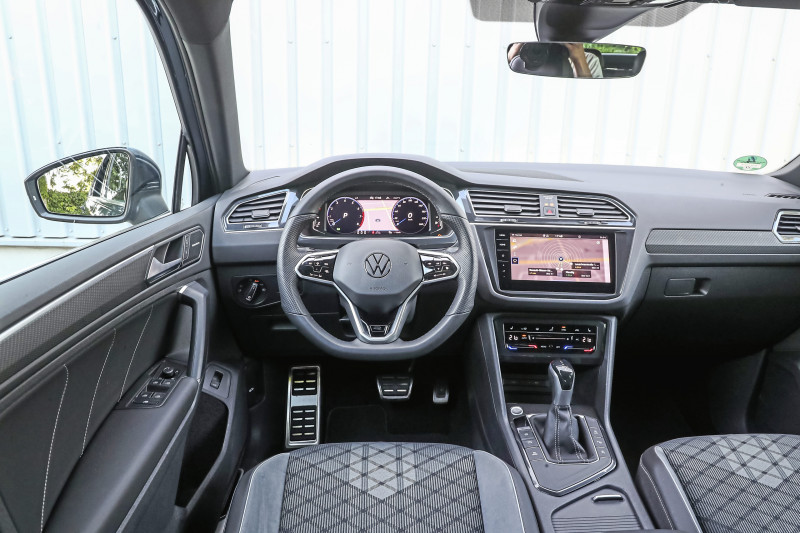 The stepless transmission of the Qashqai (2000 euros) needs a little more time when accelerating. Incidentally, the CVT has seven pre-programmed shift positions. This makes the shifting behavior similar to that of a conventional automatic transmission and annoying engine howling is omitted.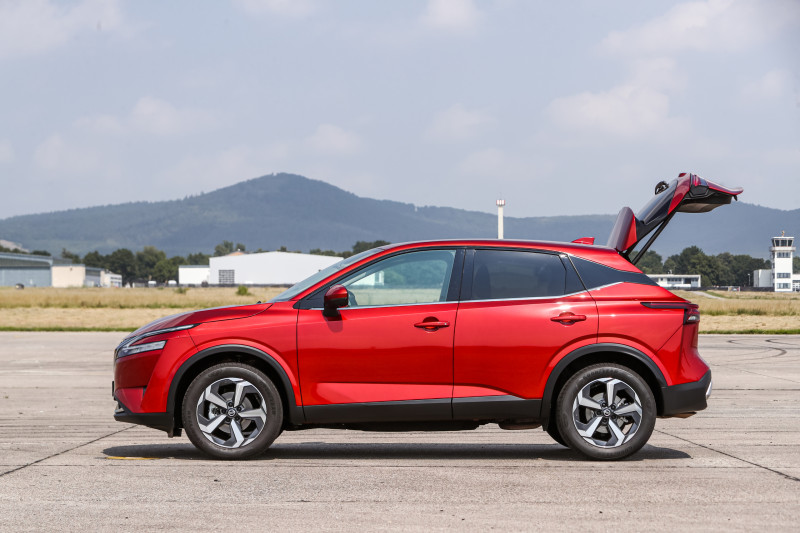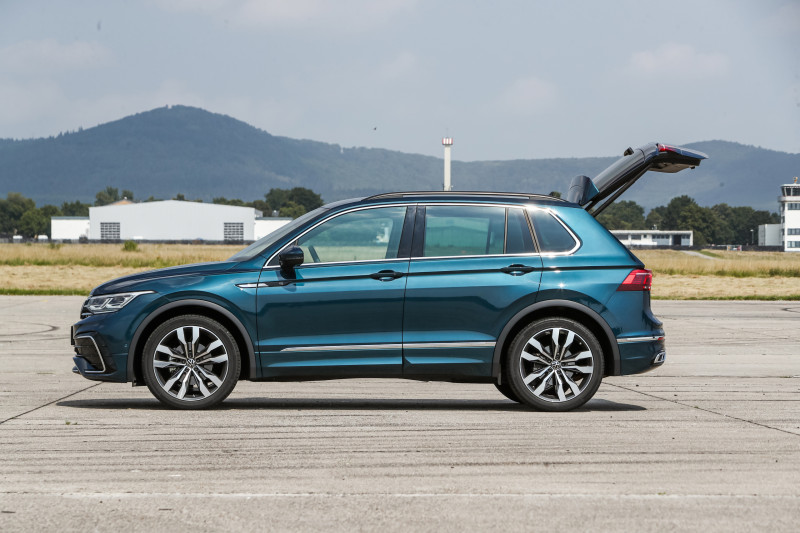 Pijsvergelijking Qashqai in Tiguan
Then the prices. The Nissan Qashqai with 140 hp is available from 33,890 euros. The tested version with 158 hp, Xtronic transmission and Business Design equipment costs 38,740 euros. That's about the price level at which the Volkswagen Tiguan starts. For 38,990 euros you have a Tiguan 1.5 TSI Life with 130 hp. For a Tiguan 1.5 TSI Life with DSG gearbox you have to reserve at least 43,490 euros. If you opt for the R-Line Business +, the same version as our test car, you are 47,590 euros lighter when you leave the dealership … those are differences that cut into it.
You can read the full comparison test of the Nissan Qashqai and the Volkswagen Tiguan, including all measurement data, in Auto Review 10/2021.