The Tesla Cybertruck was unveiled exactly two years ago. It was supposed to go into production in 2020, but no one believed Tesla would make it. So it was no surprise that the Cybertruck was delayed first to 2021 and then to 2022. In fact, it looks like the controversially styled electric pickup isn't going to meet that deadline either.
Tesla Cybertruck from $39,990?
In the past two years, Tesla has communicated a lot of detailed specs of the Cybertruck on its website. There would be a rear-wheel drive version for $39,990, a 4WD variant for $49,990 and a three-motor version for $69,990. The latter should have a range of 800 kilometers. The less expensive Cybertrucks travel 400 and 480 kilometers respectively.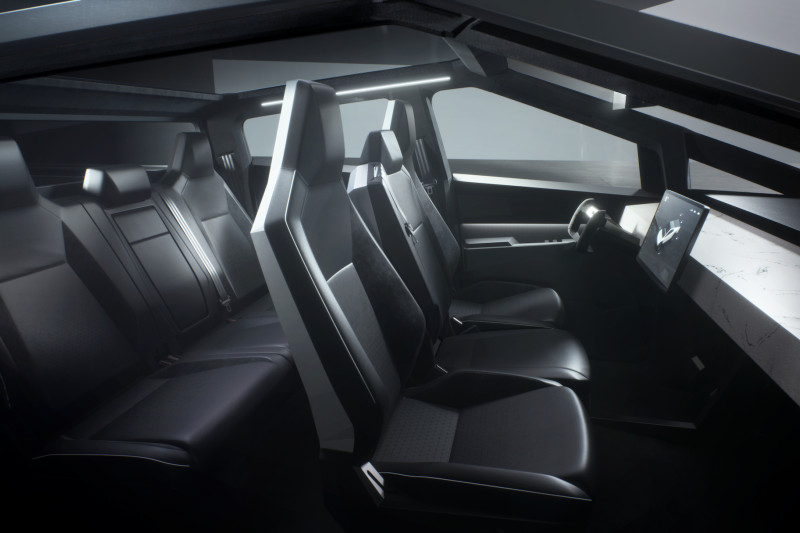 All specifications are now from the website
At least, that's still the question. Because all that information has disappeared from the Tesla website. That the Tri Motor version sprints to 100 km/h in 2.9 seconds, that the Dual Motor can tow a 4500 kg trailer, and that all Cybertrucks can transport 1600 kg in their body. All gone. Of course you can still make a deposit of 100 euros to get on the reservation list. According to Tesla, more than 1.25 million people have already done so.
Cybertruck price will certainly increase
That means nothing, as we wrote earlier, because for 100 euros you have a reservation without obligation. However, the people who seriously want a Cybertruck don't know what they will get as evidenced by the fact that the specs and prices have now been removed by Tesla. The specifications will probably be adjusted to what the production model can really deliver. The price will definitely go up. The Model 3 is available in the US starting at $38,000. No way the Cybertruck is only $2000 more expensive.