Lewis Hamilton (36) found on Sunday that his Mercedes team made a mistake in the Turkish Grand Prix. The seven-time Formula 1 world champion was called in for a new set of tires in the closing stages of the race, while Hamilton himself would have liked to continue without a pit stop. But the next day, the Briton takes gas back.
"We probably could and should have stayed outside," said Hamilton, who was flagged fifth at the wet Istanbul Park and had to relinquish the lead in the World Cup standings to Max Verstappen immediately after the race. Hamilton had already had a big discussion with the team about the on-board radio during the grand prix. "Why do I have to go in?" said the Briton, who was in third place but fell back to fifth after his pit stop. Hamilton, who also swore in between, struggled in the last seven laps with his new set of intermediate tires. "I told you so," the defending champion shouted angrily over the on-board radio.
In a social media post Monday, Hamilton stated that not much value should be placed on his harsh words. "Never expect me to be polite and calm on the radio when I'm racing," said the Briton. "We are all very passionate, and in the heat of battle that passion can come out, as it does with all drivers. It is the fire in me that has brought me this far. We talked it out and are already looking forward to the next race."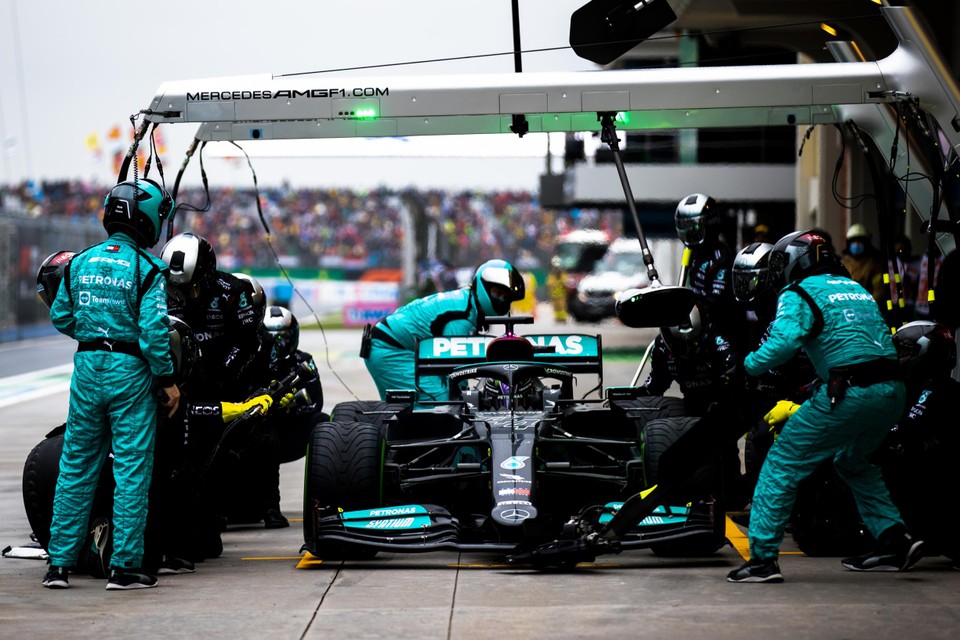 .