If you drive a regular car yourself, the operation of a Tesla Model Y takes some getting used to. It's like looking for a plate and cutlery in someone else's kitchen. You know they have it, so you start opening cabinet doors and drawers at random. In the Model Y you will automatically browse the menu, because it has almost no physical buttons.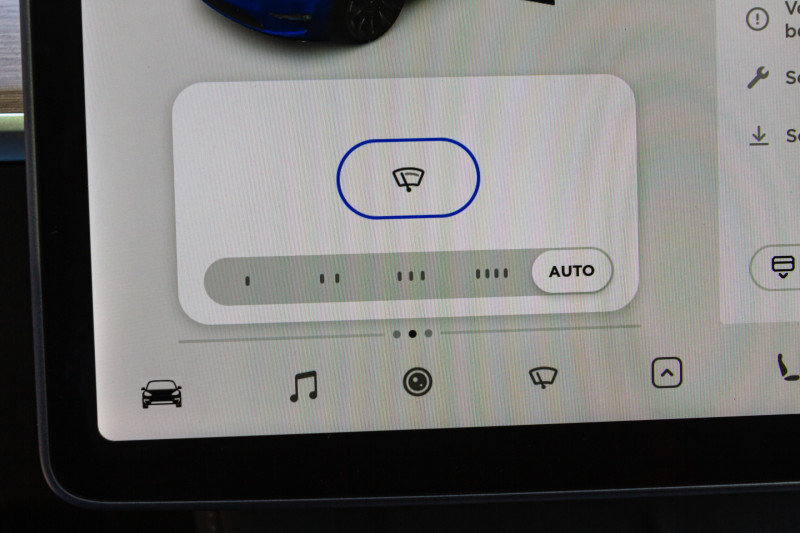 1. Glovebox
Tesla definitely went further than is convenient with removing buttons, but you got used to it. You open the glove compartment with a prominent button in the menu. Because just imagine if there were a real lever on the valve …
2. Windshield wipers
For the safety of the occupants, Tesla sometimes decides to give a function a button after all. For example, you can switch on the windshield wipers by pressing the lever of the turn signals. But if you want to set the interval, you have to use the touchscreen.
3. Climate control
In more and more cars you control the temperature with buttons on the touchscreen. Tesla takes it 23 steps further and lets you adjust the airflow by swiping your finger over the airflow. In this way you control the warm wind from left to right or from high to low. It actually works quite well.
4. Frunk and tailgate
"Frunk" is a stupid word, but Tesla calls the storage compartment in the nose of the Model Y the "front bin" and that sounds like an unkind description of someone with a big chin. Anyway, press the front trunk, trunk or lightning bolt of the charging port with your finger and the corresponding cover will open.
An extensive EV file of the Tesla Model Y appears in Auto Review 12.
Shall we let you know as soon as that number is in the store?