What is striking about the Polestar 2 Standard range Single engine?
The base price of $45,900 is cheap when you consider that Polestar has only been selling the $59,800 Polestar 2 Launch Edition since launch. On the other hand, you get fewer batteries, fewer motors and less luxury. Although that is not as annoying as it seems.
The Polestar 2 Standard range Single motor is the simplest version. It has a single electric motor of 224 hp and a battery pack of 64 kWh. There is also a version with a larger battery of 78 kWh (Long range Single Motor: 49,900 euros). The version above also has the larger battery and two electric motors (53,900 euros). Then you are in terms of specifications again on the 408 hp and 660 Nm strong Launch Edition, of which 3600 are already driving around in the Netherlands.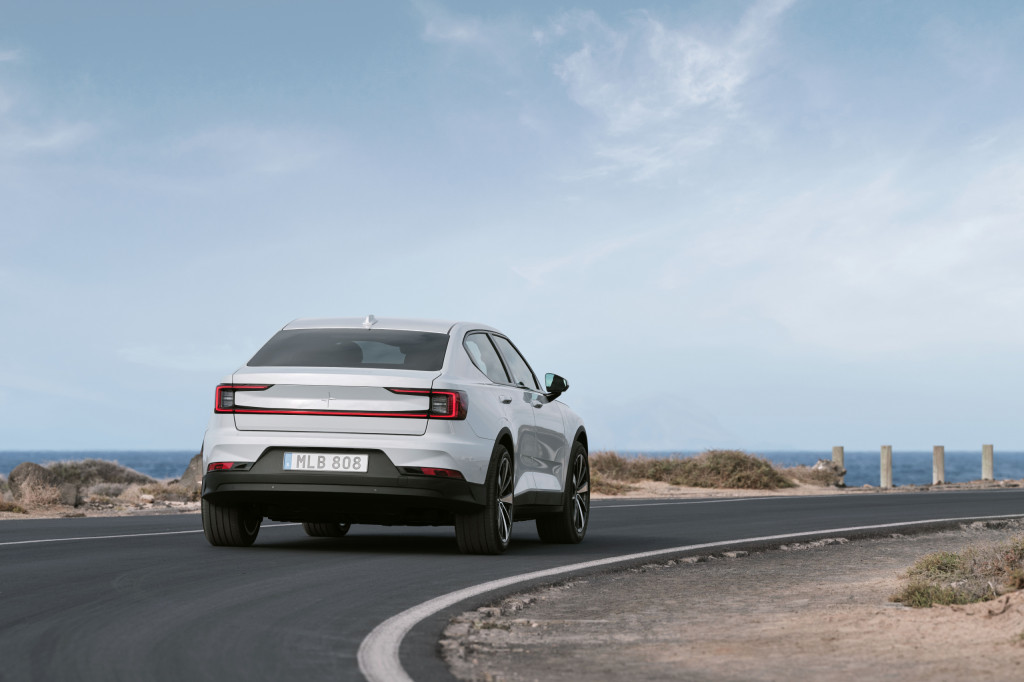 What's good about the cheap Polestar 2?
Although you pay much less, you still get plenty of power and range. We had our doubts about that beforehand. But even with one electric motor instead of two, you keep that swift acceleration with which you are too fast for city traffic. A 0-to-100 of 7.4 seconds is just fast enough. And the Polestar 2 Single engine can just keep ahead of the Volkswagen group's electric SUVs.
Moreover, the new basic model is not a budget model. You drive the same beautiful Polestar 2 with 19-inch alloy, digital instrumentation and a modern multimedia system with over-the-air updates and voice control. We experience once again how great one pedal driving feels in the Polestar 2 and how quiet it is in the cabin. The Polestar 2 was already a nice car to drive and it still is – even if you cut 14 grand off the price.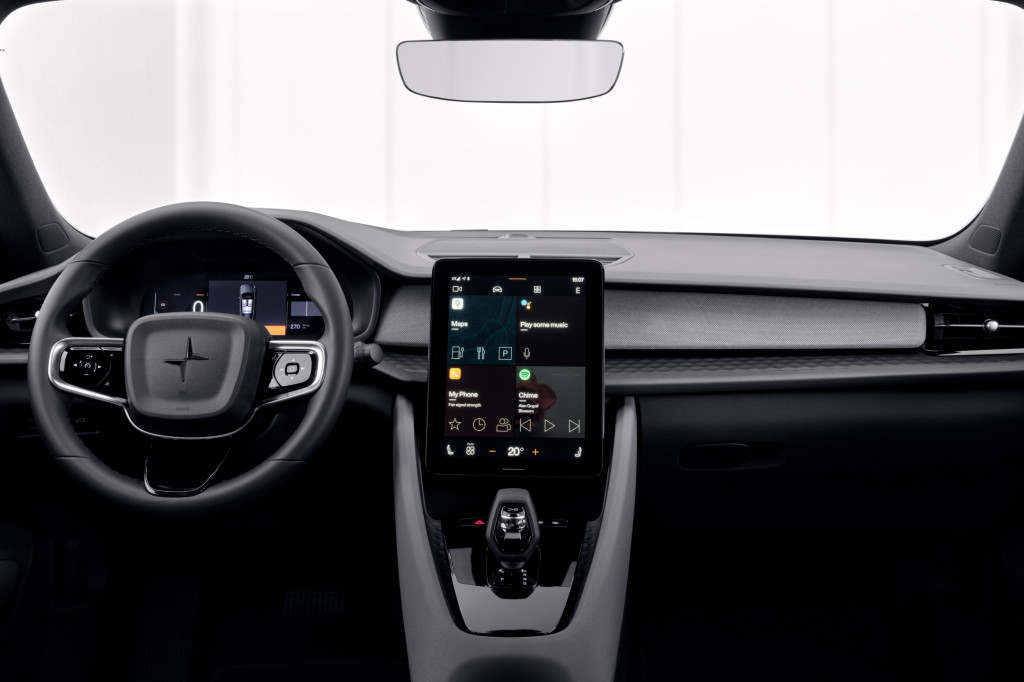 What could be better about the Polestar 2 with 64 kWh?
The wide center tunnel remains an annoying obstacle. If you have long legs, you should definitely try it out. Take your children with you, because the legroom and headroom in the back seat doesn't match that of the Volkswagen ID.4 and the Skoda Enyaq iV. Those large family SUVs aren't in the exact same segment as the Polestar 2, but they're in the same price range, and that's what counts.
The poor rear visibility remains a drawback. The rear window is small and the blind spots are large. Every Polestar 2 has a reversing camera on board, but we wonder if that's enough. Our test car with Pilot package has a 360-degree camera and that comes in handy when parking and parking. That brings us to the third downside and question 4: the option packages.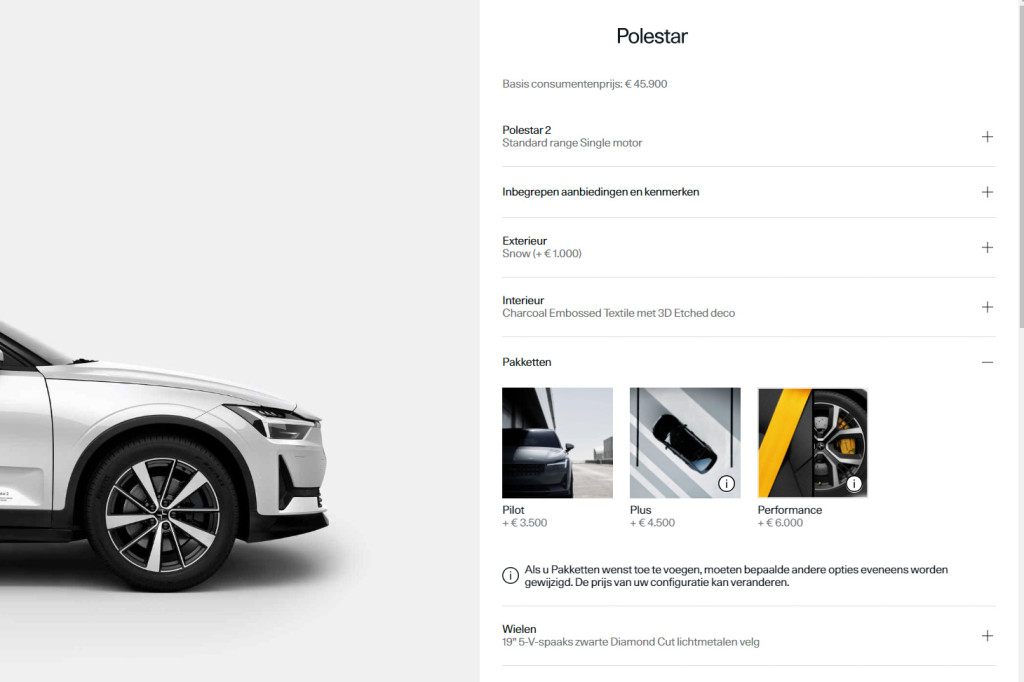 When will the cheap Polestar 2 come and what is the price?
If you buy a Polestar 2 Standard range Single motor with 64 kWh for 45,900 euros, you will probably get it in October. The planning is the same if you pay 4000 euros extra for the version with 78 kWh.
There are two packages on the option list for the Polestar 2 Single engine. You want them both, but that's actually too expensive. The Pilot package of 3500 euros is a must have because of the adaptive cruise control and the 360-degree camera. The Plus package costs 4,500 euros and has other welcome additions, such as a heat pump, a glass roof, a Harman Kardon audio system, extendable seats for tall people and a wireless phone charger. You want all that, but then you are in total 8000 euros further…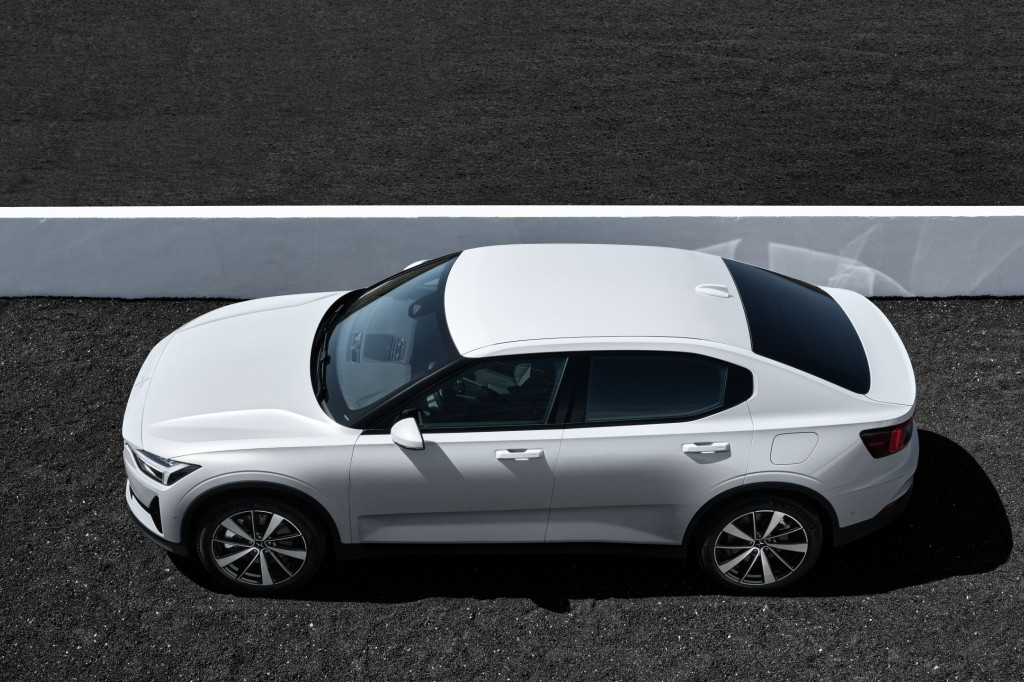 What do I think of the Polestar 2 Standard range Single engine?
If you are going to configure a Polestar 2 Standard range Single motor, you have to stand firm. Although you get a pretty complete car for 45,900 euros, it is very tempting to order extras for 8,000 euros. An additional cost for which the business driver pays the maximum addition.
What I would do is settle for the regular 64 kWh battery, because according to our range test of the Polestar 2 Standard range Single motor, you get 372 kilometers with that. And use the 4000 euros I 'save' by not upgrading to 78k kWh for the Pilot package. Because I eat my electric kilometers preferably with adaptive cruise control.