Renault now has 10 years of experience with electric cars. Not many car brands can say that. So we listen carefully as the French brand discusses its electric future. We are on the edge of our seats when it comes to battery packs, EV platforms and prices.
Renault 5: price depends on battery
According to Renault, the price of an electric car such as the Renault 5 largely depends on the battery pack. Because 40 percent of the costs are in the battery. The electric motor is responsible for only 10 percent of the cost price and the chassis for 20 percent. Nice to hear those numbers.
It is therefore logical that Renault is doing everything it can to reduce battery costs. They should be halved in the next 10 years. She has managed to do that in the past 10 years. Renault has high hopes for the new solid state battery. But that is still in the future.
A cheaper battery pack is one of the ways to put the electric Renault 5 on the market cheaply in 2024. Renault boasts a cost of 80 to 85 dollars per kWh, which is below the magical limit of 100 dollars per kWh. For those who don't know: that limit of 100 dollars is really a thing in car land. But Renault is working on all kinds of cost savings.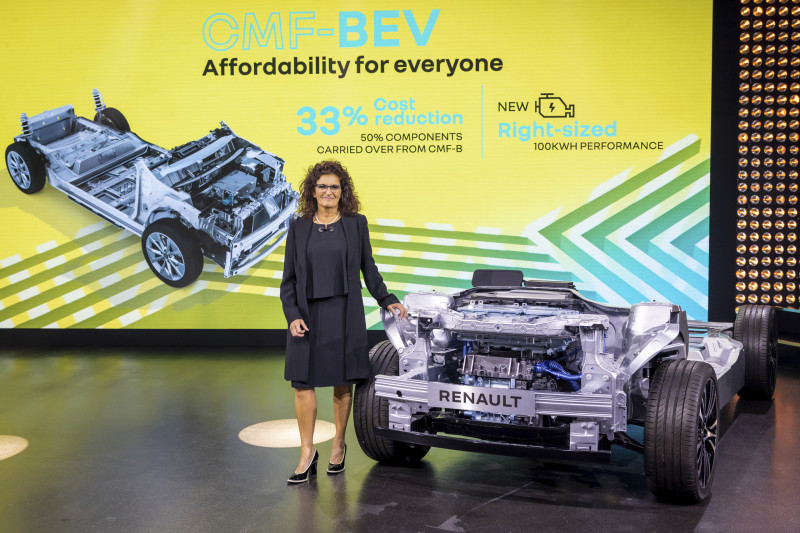 Two new EV platforms
New electric Renaults are on one of two new EV platforms. The CMF-BEV platform, with the B of B-segment and the EV of you know, is the affordable variant. The Renault 5 is built on this. Powered by an electric motor of 136 hp and with a range of up to 400 kilometers. Renault does not mention battery capacity, but the Zoe gets 385 kilometers with 52 kWh … Nice calculation: 52 kWh times 85 dollars is 4420 dollars for only the battery cells.
Also contributing to lower costs is that all non-EV components are inherited from the Clio and Captur platform (CMF-B). They are made in large numbers and that keeps the price down.
The second platform is for larger and more expensive models – the C and D segment. It's called CMF-EV (without B) and forms the technical basis for the electric MéganE, which we already know and will hit the market in 2022. The platform is good for 60 kWh and 450 kilometers.
Renault plans to launch an electric car in 2026 that runs on 800 volts and can recharge in 12 minutes. Do you find us very critical if we find that 5 years too late? The first Hyundai Ioniq 5 are currently being driven from a ship, ready for fast charging with 800 volts. That takes 18 minutes. That is 6 minutes more, but the car in question arrives 2,630,000 minutes (or 5 years) earlier.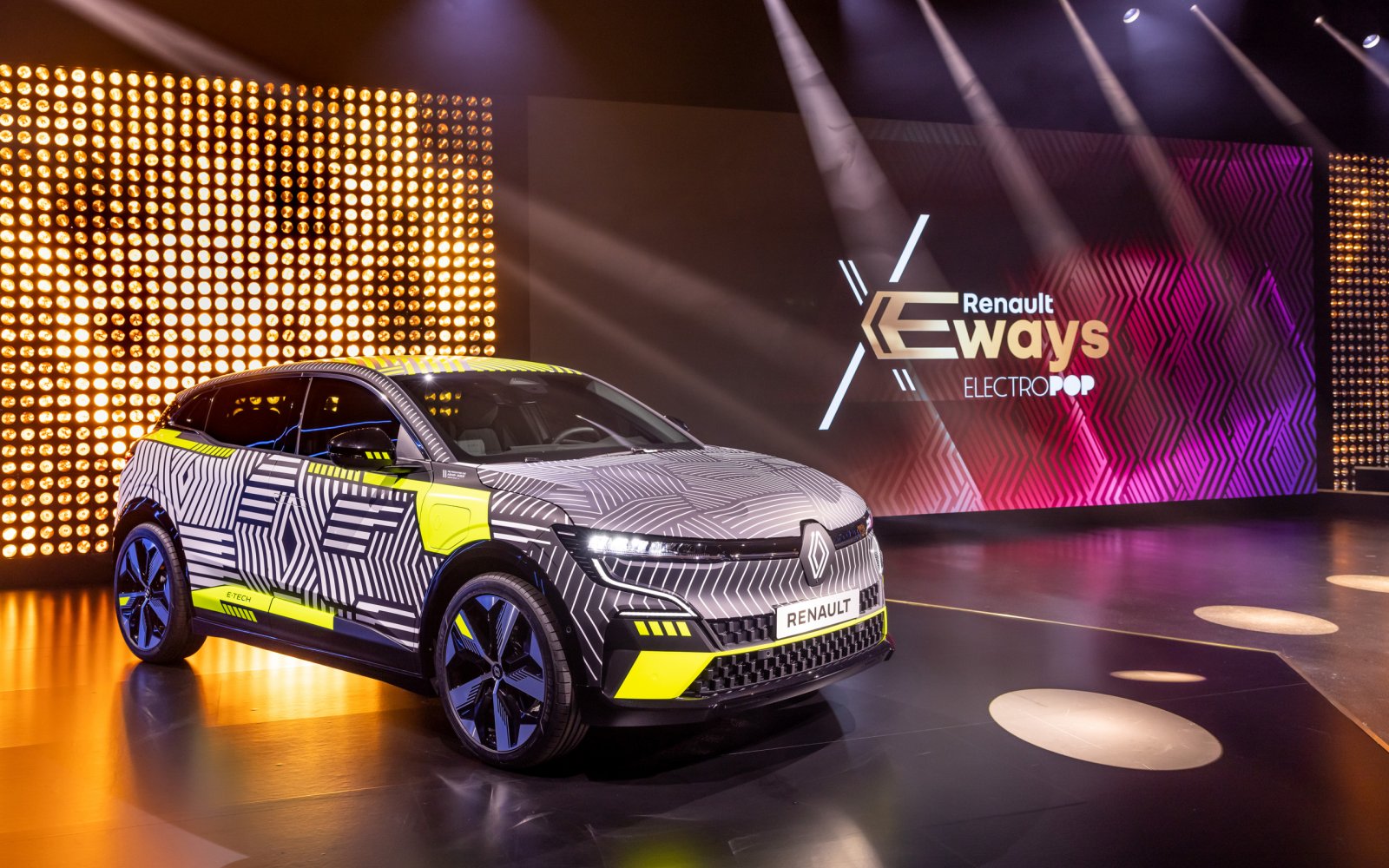 Earn money with charging
The Netherlands was briefly mentioned during the Renault eWays ElectroPop press conference. Renault is running a trial here in which electric cars supply power to the grid. That's called Vehicle to Grid or V2G. Because electricity prices vary, you can charge cheaply and return expensive. If this is going to happen on a large scale from 2024, the planning suggests that the Renault 5 will support it, you could earn only 400 euros per year.
Conclusion
The electric Renault 5 looks really nice and Renault seems to be putting it on the market cheaply at its launch in 2024. Smart savings on all kinds of parts make this possible. From the battery pack and platform, to the electric motor and manufacturing. But behind some inventions for their other models they are allowed to speed up. We want fast charging with 800 volts now, not in 5 years.