First the figures of the Cayenne Turbo GT, which only comes on the market as a four-seat Coupé. The 4.0-liter V8 with two turbos is good for 640 hp and allows the Turbo GT to sprint from 0 to 100 km/h in 3.3 seconds. The top speed is on the magical limit of 300 km/h. This puts the ordinary Cayenne Turbo behind: it has 90 hp less, takes 3.9 seconds to complete the 100th sprint and gets stuck at 286 km/h. The price is a lot lower at 223,500 euros.
Cayenne Turbo GT vs. Turbo S E-Hybrid

It is more interesting to look at the Porsche Cayenne Turbo S E-Hybrid, the plug-in hybrid that has 680 hp more power than the Cayenne GT. But you already get this car for 192,200 euros, a difference of 84,300 euros. Moreover, it also has quite impressive specs: from 0-100 in 3.8 seconds and a top speed of 295 km/h. Why would you still want that GT?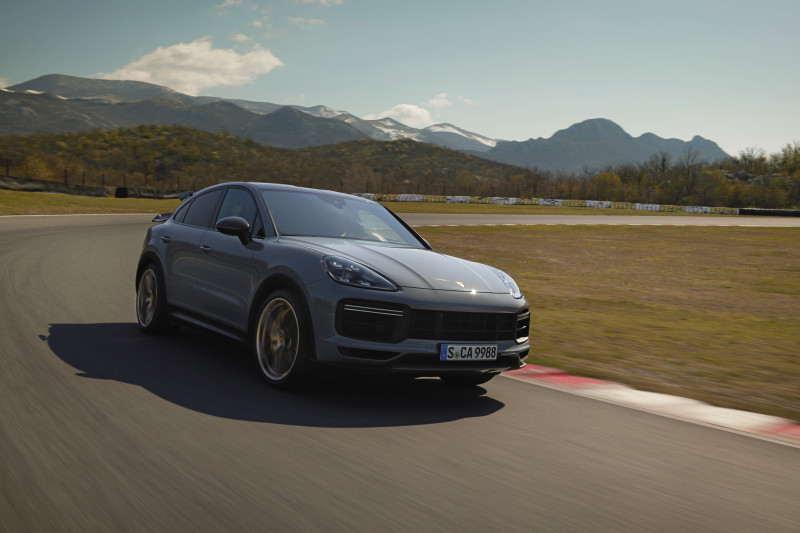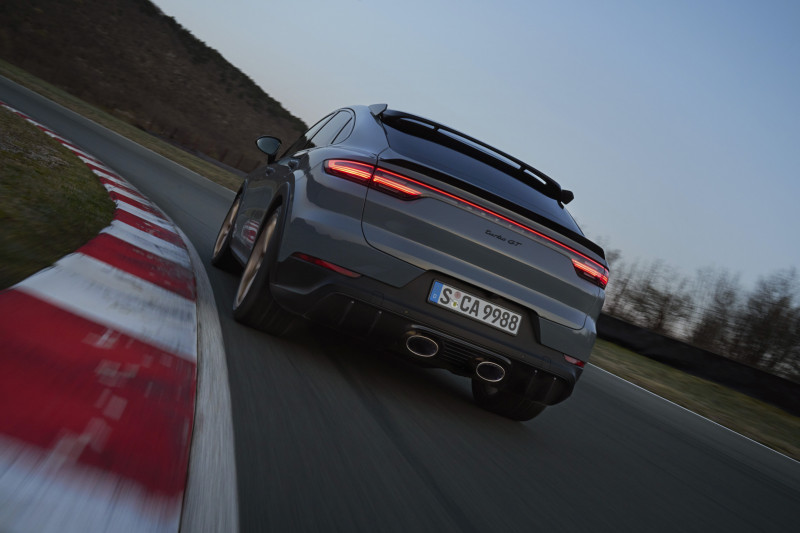 Lars Kern sets a record

Because it's not just about driving straight, but about track performance. The GT set the fastest time of any SUV on the Nürburgring, with Porsche test driver Lars Kern behind the wheel. The core of the success is therefore that the engine has been considerably modified: the Turbo GT has a different crankshaft, connecting rods and pistons. They are designed for extreme driving conditions. The eight-speed automatic transmission shifts faster than in the Turbo and the titanium sports exhaust system has centrally placed tailpipes.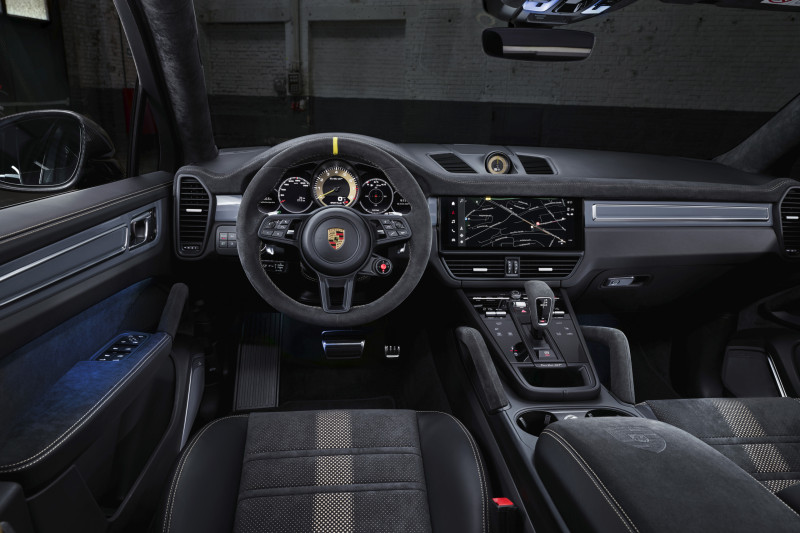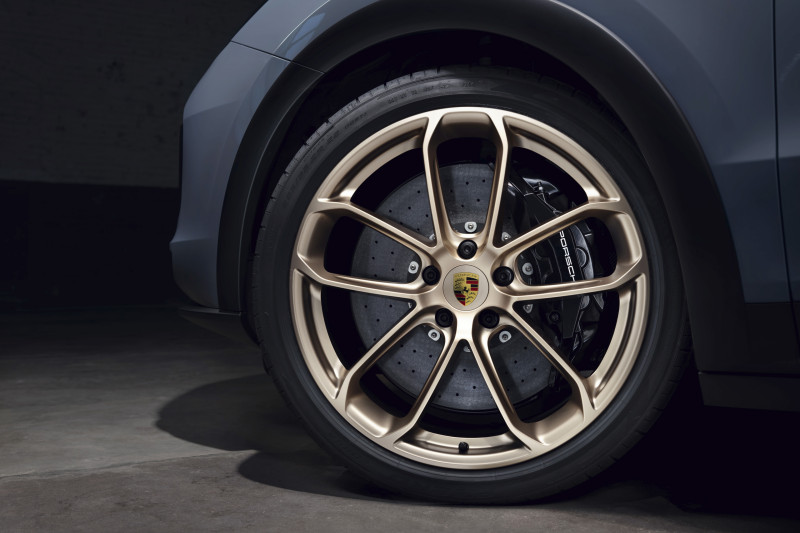 How do you recognize the Porsche Cayenne Turbo GT?
For example, the 22-inch GT light-alloy wheels and the black wheel arch extensions. Furthermore, the extendable rear spoiler is 25 centimeters longer than with the Cayenne Turbo. Those kinds of facts always do well at the drinks table. The diffuser is made of carbon fiber. If you are curious about what the top model of the Cayenne Coupé looks like: the Turbo GT will be at the dealer at the end of September.
How does the Cayenne GT Turbo drive now? We'll tell you soon. Sign up for the Auto Review newsletter and stay informed!