What stands out about the BMW R 1250 GS?
That you see him so often on the Dutch roads. The BMW GS – where the letters stand for terrain on road – has been by far the best-selling motorcycle in the Netherlands for years. In the first four months of 2020, BMW sold 386. The rest of the top five follows at a respectable distance, with the Kawasaki Z900 (197 units) in second place and the Vespa GTS 300 (148), Kawasaki Z650 (146) and Yamaha MT-07 (112).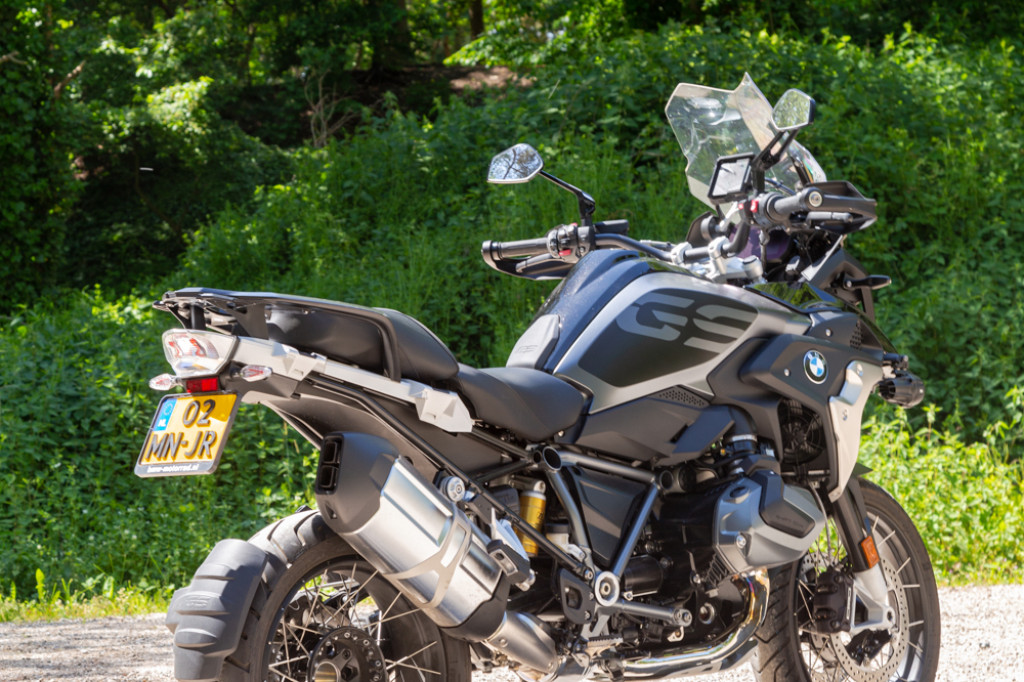 What's so good about the BMW R 1250 GS?
If you're used to a smaller, lighter bike, the BMW R 1250 GS can look intimidating. It is high, wide and heavy, with a curb weight of just under 250 kilos. But once you roll, the GS makes you forget its dimensions. With its wide, straight handlebars and low center of gravity, the hefty BMW is more agile than many other motorcycles. He gives you confidence. Soon you will let the German adventure bike loosely into the bend. Like you've never done anything else.
You sit upright, hidden behind an easily adjustable windshield, which also provides sufficient rest on the highway. Are you not that tall? Then test sit on a GS first and see if you can get your feet on the ground. You may have to opt for the 30 mm lower seat (optional at no extra cost), or even for the suspension lowering (Dynamic package for 1435 euros).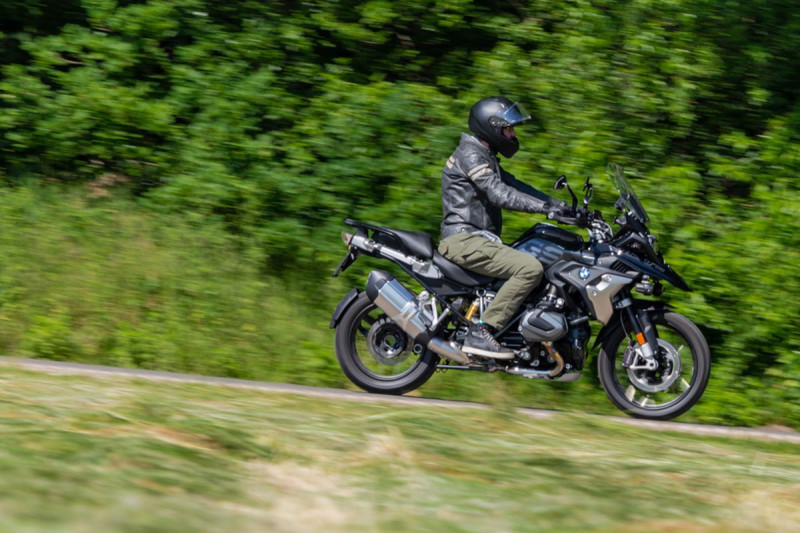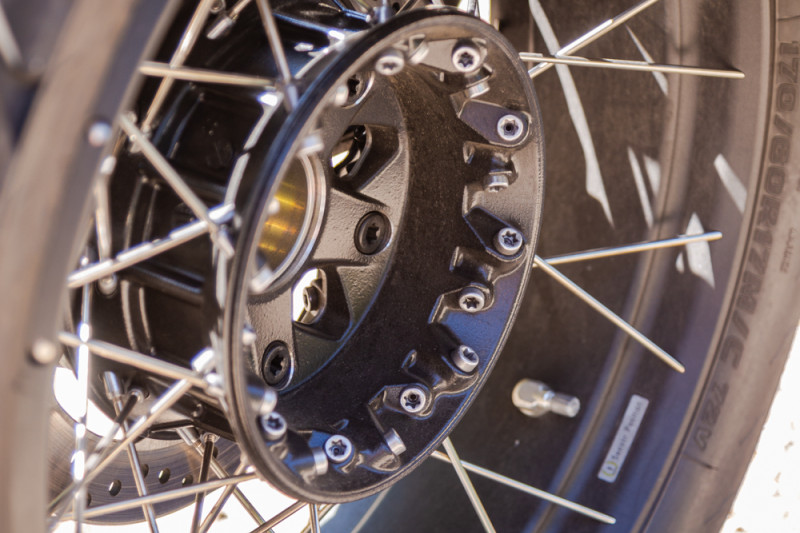 Speaking of dynamics, the BMW R 1250 GS offers wilder performance than you might think. Its 1251 cc boxer block is a jewel, with loads of torque at low revs (maximum 143 Nm). BMW also does a Honda and applies a kind of VTEC system to the R 1250 GS: ShiftCam. It works with two camshaft profiles, switching between them based on your throttle input. If you open the lever quickly and wide, the sharper camshaft profile goes on for more performance.
Part of the aforementioned Dynamic package is a quickshifter, that allows you to shift up and down without using the clutch. That is easy and fast, but accompanied by a shock through the drivetrain. If you don't feel like it, it's not a punishment to use the link. Also because the light and smooth-working gearbox of the R 1250 GS is a relief compared to the unruly copies of older BMWs.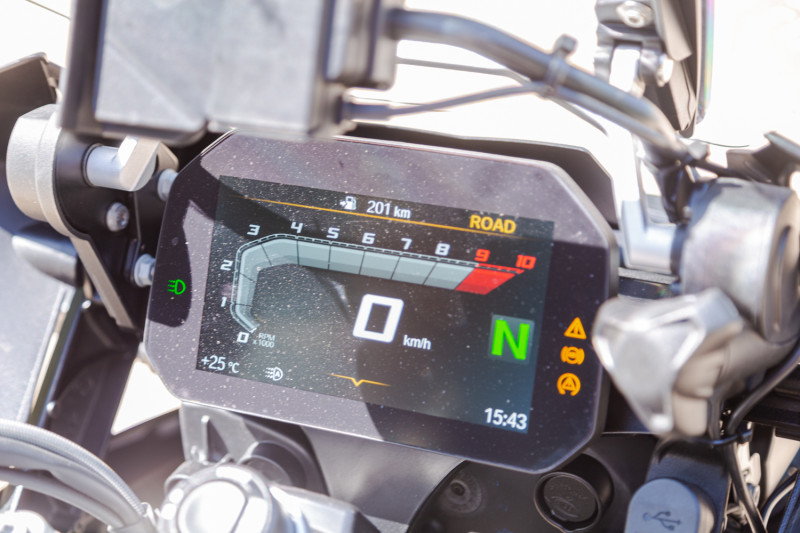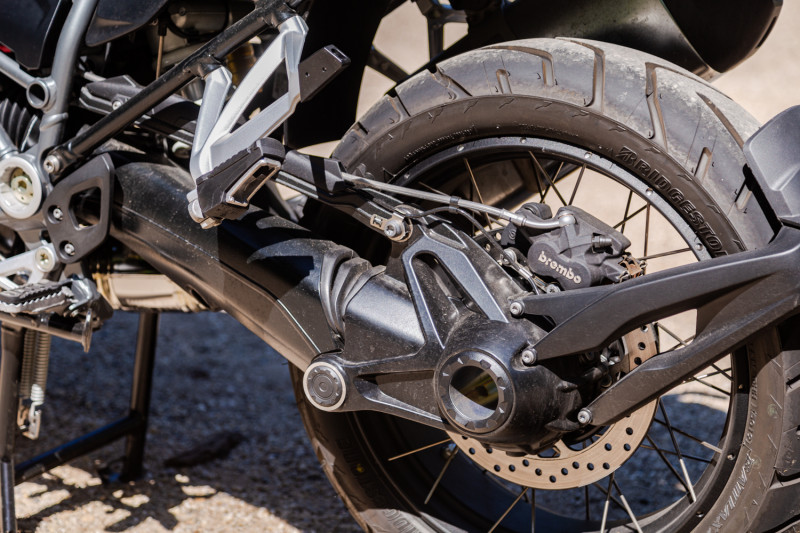 In any case, the R 1250 GS is full of beautiful technology. For example, the dashboard – a standard TFT color screen – is easy to read and easy to use. You operate the menus with a rotating ring next to the left handle. Pressing it left or right takes you back or selects a function. The safety equipment is impressive: with cornering ABS, DCT traction control, Hill Start Control and a tweaked rain mode.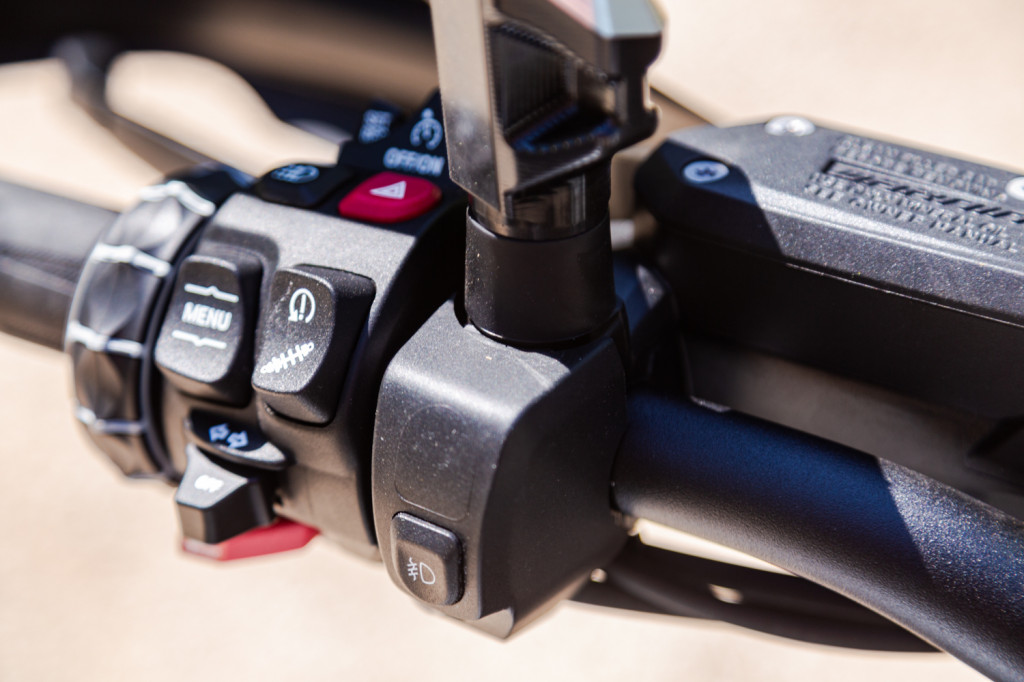 What could be done better with the BMW R 1250 GS?
The BMW R 1250 GS is good. Very well. During our test week, we ran into only one downside: the optional heated handles. Its operation is, in our opinion, too cumbersome. You have to press the on/off button on the right, then choose with the selection wheel on the left whether you want to heat the handles or the seat (also optional) and then also indicate how hot you want the handles (there are five settings). So you prefer to do that when you are standing still.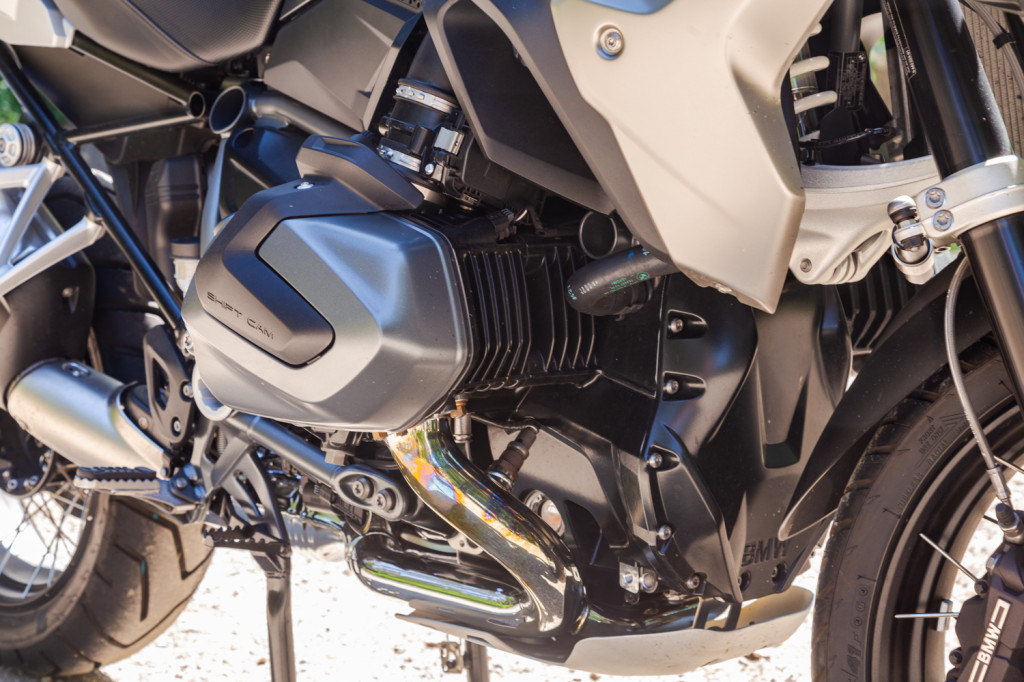 What does the BMW R 1250 GS cost?
It has already been mentioned above: the BMW R 1250 GS is not cheap. The price list starts at 20,200 euros for the regular GS and at 21,900 euros for the more ruggedly equipped GS Adventure. But then you're not there yet. Do you want a color other than white? That will cost you at least 800 euros. Do you want heated handles? They are included in the 530 euro Comfort package. Do you want spoked wheels? Whoops, 443 euros there. Our test engine is nicely equipped and costs no less than 27,524.75 euros. Oof!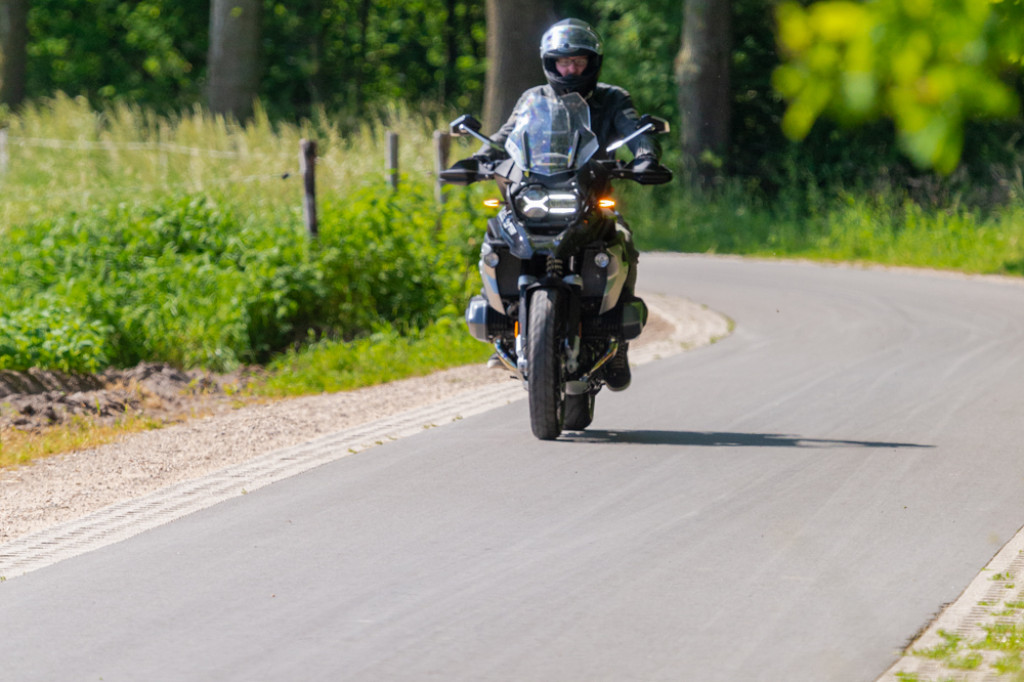 What do I think of the BMW R 1250 GS?
I ride a sports motorcycle myself: a BMW F 800 S from 2007. An adventure motorcycle never appealed to me until I was introduced to the BMW R 1250 GS. I'm a fan of its characterful boxer block, which creates a torque wave that you can surf in any gear, at any speed. It is its comfort that the GS captivates me, but also its speed, its maneuverability and its practicality. Is the R 1250 GS a nice looking bike? No! But it is nicely finished.