All season tires are perfectly tailored to the Dutch weather pattern, with its wet summers and mild winters. Thanks to their grooved profile, the tires have excellent water drainage in rainy weather. In addition, they offer a lot of traction in temperatures around freezing point and come close to summer tires in terms of grip in dry summer weather. In short: they are a safe choice for the Dutch consumer and offer many motorists a perfect compromise between summer and winter tyre.
Convenience serves people
When you choose all-season tires, you don't have to go to the tire specialist twice a year to change from summer to winter tires – and vice versa. Moreover, you do not have to store a pile of car tires in your shed or garage, or have them stored by the tire specialist. But that is of course not the main reason for choosing all-season tyres.
Three Mountain Symbol
The all-season tire is especially suitable for motorists who do not have to use the road every day and who make relatively few kilometers on an annual basis, up to about 10,000 kilometers. It is therefore mainly private car owners who opt for the qualities of the all-season tyre. Goodyear's all-season tires are available in a wide range of widths and heights, including for rims over 17 inches in diameter.
When purchasing a set of new all-season tires, it is wise to choose a type with the so-called Three Mountain Symbol, which is an indication of the tire's qualities in winter conditions. In several countries where winter tires are mandatory if the temperature drops below 7 degrees Celsius – such as Germany – tires with this symbol are also considered a safe choice in winter. If you go on winter sports, then you are not obliged to purchase winter tires with Goodyear's all-season tires.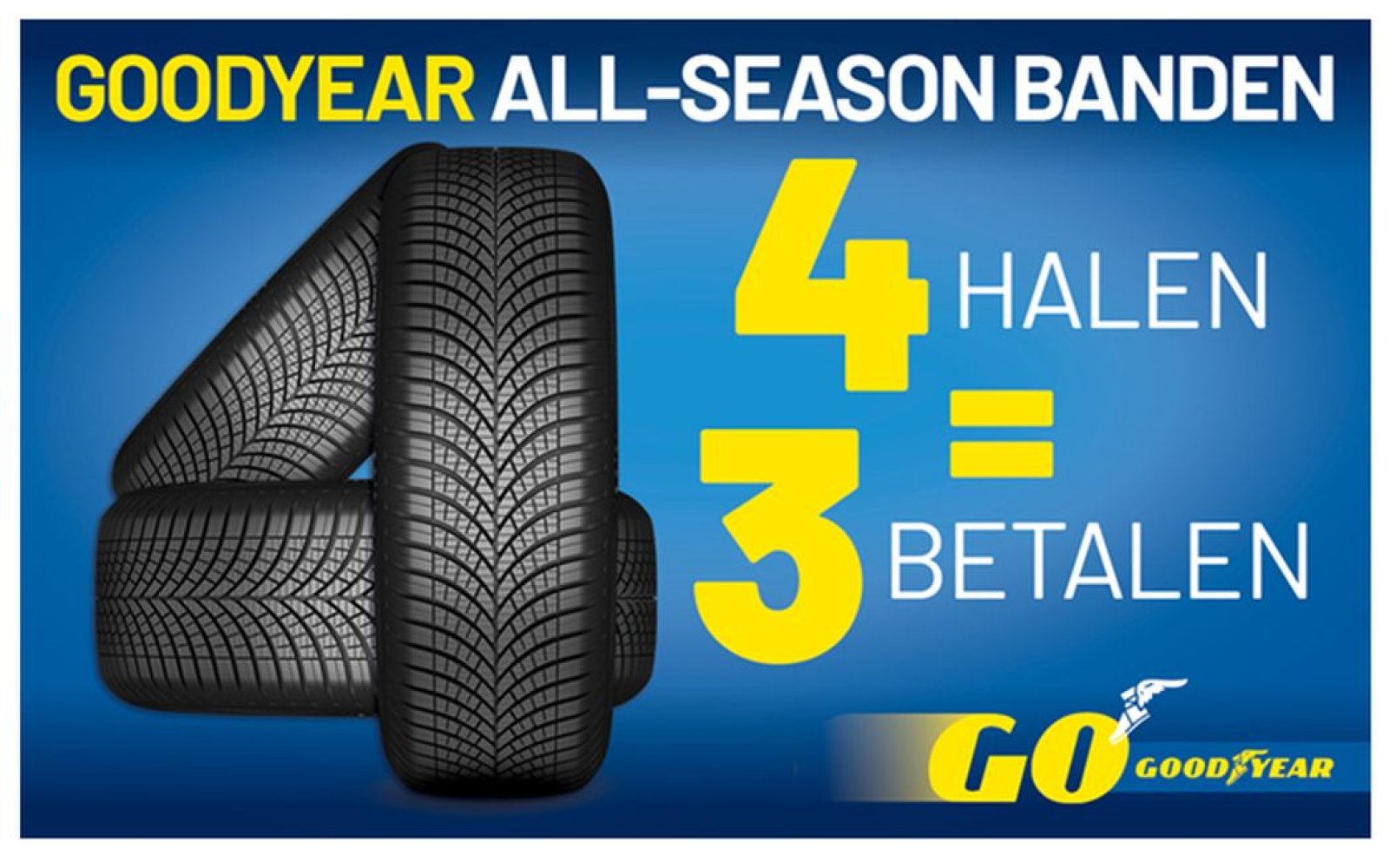 * The above promotion is valid until June 21.