Lance Stroll and Sebastian Vettel (right) at the unveiling of the new British Racing Green Aston Martin AMR21.
Photo: Aston Martin F1
Sebastian Vettel was allowed to unveil the new Aston Martin together with teammate Lance Stroll. After having raced for Red Bull and Ferrari, the German is obliged to take a step back to one of the better mid-engines. Vettel now wants to give himself some time before he can stand on the highest step of the podium again.
In the list of F1 racing stables that are presenting their new car for the 2021 season these days, it was the turn of the team that changed names no less than five times in the past 15 years. After Jordan, Midland, Spyker, Force India and Racing Point, the team is now called Aston Martin.
A resounding name in motorsport, with a lot of history. Not that those lines were often written in F1 – the British make took part in five Grand Prix in 1959 and 1960, without much success – but that did not prevent the team from turning the performance into a glamorous affair. Even the most famous Aston Martin owner of all time – James Bond – was there.
But of course most of the attention went to the new car, christened AMR21. The car was fitting in British Racing Green even though ex-main sponsor BWT managed to save a dash of pink. Not sure everyone will like that color combination.
Drivers Lance Stroll and Sebastian Vettel were delighted with the looks of the car. After his resignation from Ferrari at the beginning of last season, the German needed some time to map out his future, and reportedly even considered quitting for a while, but then decided to sign for Aston Martin. The four-time world champion gave us text and explanation of his plans.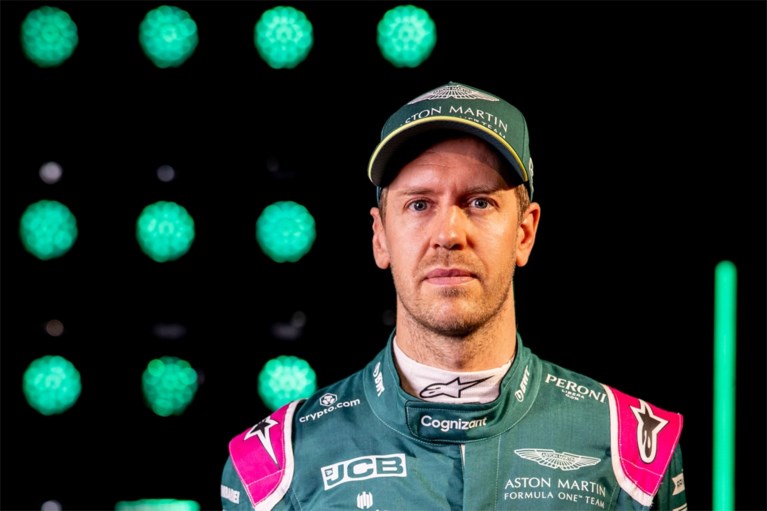 The first question is obvious: what ambitions do you cherish at Aston Martin?
"Winning races of course, otherwise I wouldn't be in this sport anymore. This is the start of a new chapter for me, but also for the team. I still have a few things to learn, but the enthusiasm of the team is contagious, I must admit. Well, it is ambitious to say that we will win games this year, but that should be the intention in the longer term, yes. "
After all these years at Red Bull and Ferrari, you had to look for a new team. Why Aston Martin?
"I have kept a close eye on the competition in recent years, in fact throughout my career. And if you have a team like this, which can present more than solid results with rather limited resources, then as a driver you can only show respect for it. When Lawrence (Stroll, owner of the team and the Aston Martin brand, and the father of Vettel's teammate Lance) contacted me last year I was curious about what he had to say. His plans for the future appealed to me. The workforce has also been significantly expanded in recent weeks and months to realize these ambitions. Actually, we quickly came to an agreement. "
The team has won one race in the last ten years. How can you help increase that number?
(smiles) "There are people who describe me as 'veteran'. And maybe I am, especially in terms of experience (33-year-old Vettel has 257 GPs to his name, ed.). In any case, I hope that I can motivate the team, encourage it to do better and better. How high we can get like this is still a bit of a guess. The car looks good, very good in fact, but I have not driven a meter yet. That will only happen on Thursday, during the rollout in Silverstone. Only then can I make a first judgment, although it will probably have to wait until the first race, at the end of this month, to know where we stand compared to the competition. "
.